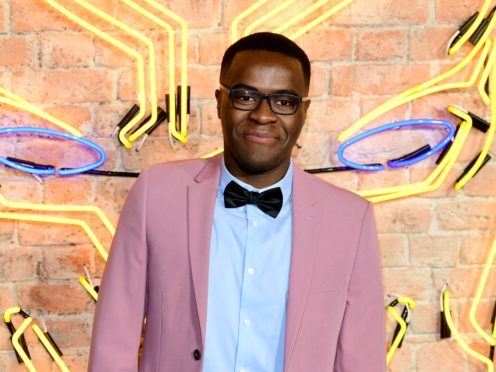 Great British Bake Off contestant Liam Charles has said he would like to juggle his baking with a television career after landing his new hosting gig.
The 20-year-old – who was a fan favourite when he appeared on the much-loved baking show last year – is co-hosting spin-off programme Bake Off: The Professionals and said becoming a presenter felt "natural" to him.
"I would love to do TV," he said.
"It is just so fun especially when you just get to be yourself.
"I wouldn't say it is easy because that sounds a bit big-headed. It just feels natural to do it.
"So, if I can balance that and baking then it would be sound."
The new show will replace Bake Off: Creme de la Creme, the professional version of the hit show when it aired on the BBC.
The Channel 4 series will see 12 professional duos from across the UK go head to head in a series of competitive heats under the watchful eye of pastry chefs and Creme de la Creme judges Cherish Finden, the creative development chef at Godiva Chocolates and Benoit Blin, chef patissier at Belmond Le Manoir Aux Quat'Saisons.
Charles said he was so happy to get the job he almost vomited.
"I was so gassed, I was so happy. I was like, 'Oh I'm going to be sick'," he said.
"Obviously, I bake so to be around people that do it professionally it's like Willy Wonka."
Charles's co-host Tom Allen said one of the highlights of the job is getting to sample the tasty treats whipped up by the chefs – joking that he wears waistcoats to hold in any extra pounds.
"A lot of the time you just want to try a little bit, otherwise you would put on about 15 million stone," said the comedian.
"That is why I wear waistcoats now, just to hold in. It's just a girdle really."
The pair said they will not be paying too much attention to the social media response to the show.
Charles said: "First show maybe, I might be guilty of it. I might read the initial responses but then after that I will just leave it. Because we know we did a good job."
"I think sometimes in the age of social media we can sometimes get caught up in what other people's opinions and actually, all you can worry about is doing a good job," added Allen.
Bake Off: The Professionals starts on Channel 4 on May 6.