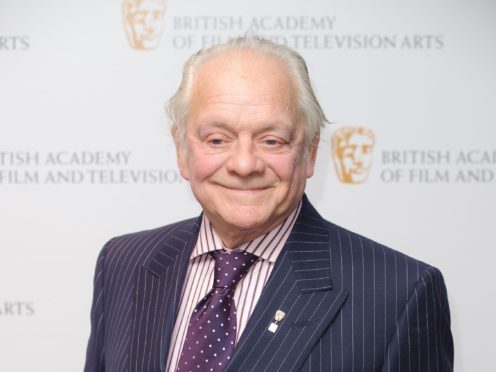 Sir David Jason is to play Granville once again in a fifth series of Still Open All Hours later this year.
The BBC has confirmed that the popular sitcom, which debuted in 2013 as a sequel to Open All Hours, will be filmed over the summer.
Open All Hours, which starred Sir David with late comic Ronnie Barker as stammering Albert Arkwright, ran from 1973 to 1985.
In the original show, Sir David played put-upon errand boy Granville, who was referred to as the "young lad", despite first playing the role when he was 30.
Viewers saw irascible Arkwright forever trying to woo nurse Gladys Emmanuel, played by Lynda Baron, whenever she popped into his Yorkshire corner shop, Arkwright's.
Sir David, 78, said: "I'm thrilled to be bringing Granville and Arkwright's shop back to viewers' TV screens along with his regular customers, who bring their own sense of barminess to the world of grocery."
The new series will see Granville trying to offload a large number of bargain spectacles while Mr Newbold (Geoffrey Whitehead) finally decides to tell Mrs Featherstone (Stephanie Cole) how he feels about their relationship.
The BBC has confirmed that series regulars including Johnny Vegas, Sally Lindsay and James Baxter will return.
Still Open All Hours is scripted by the original programme's writer, Roy Clarke.
BBC commissioning editor Gregor Sharp said: "We're delighted to see Granville flip over the sign on Arkwright's and open up for another series of Still Open All Hours – it's enduring popularity is a testament to the brilliance of Roy Clarke's scripts and the impeccable performances of a cast of comic legends at the height of their powers."
Executive producer Gareth Edwards said: "With a cast of national comic treasures and a great new set of scripts, it's a pleasure to be paying another visit to Britain's daftest corner shop."