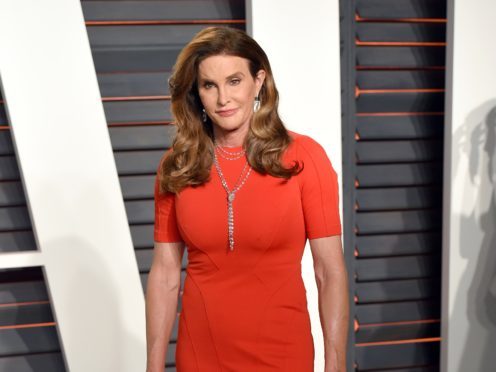 Transgender activist Caitlyn Jenner has hit back at critics who have questioned her suitability as a voice for the transgender community.
Delivering Channel 4's Diversity Lecture in the House of Commons, Jenner said she "would never apologise for working hard and being successful".
Members of the transgender community in the UK and US had criticised Channel 4 for inviting Jenner to give the lecture.
Transgender comedian Shon Faye said ahead of the speech that the former Olympian's life story "is as far removed from what British politicians need to be hearing and considering on this 'issue'".
RuPaul's Drag Race star Carmen Carrera said that Jenner's "number one mission was to be the Mother Theresa of this community".
During her keynote speech to an audience that included MPs in Commons' Churchill Room, Jenner justified her decision to give the lecture.
She said: "When I came out, the first year was great. Then all of a sudden I got this 'person of privilege'.
"I didn't get it when it came to the trans community, as we have a very marginalised community.
"I didn't start off being privileged. For years I was living on 10,000 dollars (£7,300) a year, living in a 145 dollar-a-month apartment, driving a 150 dollar 1963 VW Bug, training my butt off and training to make it in life.
"I will never apologise for everything that I've been able to do because I have worked very hard for everything.
"So I'm not going to apologise for working hard and being successful. But what that does is yes, give me a sense of privilege – but it also gives me a platform.
"I always suggest to every trans person out there, everybody has a platform that they can utilise to make it just a little bit better for the next generation coming up."
The reality TV star said she was humbled by the opportunity to speak in the House of Commons.
Jenner later spoke about the work she had done to raise awareness of transgender issues in the US.
She also discussed how the media scrutiny surrounding her transition caused her to consider taking her own life.
She criticised US President Donald Trump's proposed ban on transgender soldiers in the American military. Jenner said his administration had set the US transgender community back by 20 years.
She urged Parliament "not to go down the same road" as the US on the rights of transgender citizens.
Jenner said she had been in London for a couple of days and praised the city for being what "could be the most culturally diverse city in the world".
Jenner was introduced at the event by Channel 4's chief executive Alex Mahon. She is the third person to give the channel's Diversity Lecture, after actors Idris Elba and Riz Ahmed.