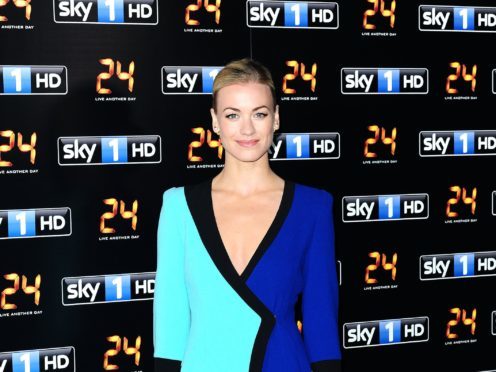 The Handmaid's Tale star Yvonne Strahovski has announced she is pregnant with her first child.
The 35-year-old Australian actress posted a picture of her stroking a growing baby bump on Instagram.
It is Strahovski's first child with husband Tim Loden.
She said: "I am very excited to finally be able to share my special news – I'm going to be a Mama! So very exciting to watch & feel this little Peanut growing every day!"
At the Emmy Awards in September last year, Strahovski surprised fans with the news she and Loden had secretly tied the knot over the summer.
Speaking on the red carpet to E! News, she revealed they had married in northern California.
She said: "We ended up jumping in the lake in our suit and gown, it was ridiculously hot. But we had a great time."
The Handmaid's Tale is based on the best-selling dystopian novel by Margaret Atwood which sees the few remaining fertile women forced into sexual servitude.
When she saw Strahovski's news, model Chrissy Teigen joked: "Feeling very hurt and lied to right now."