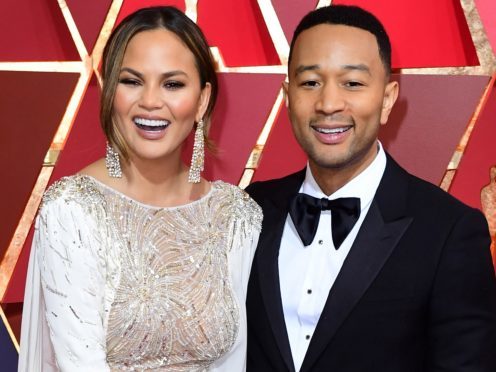 Chrissy Teigen has sparked speculation that she has given birth to her second child with husband John Legend.
The TV star and model tweeted "Somebody's herrrrrrre!" along with two baby bottle emojis and two smiling face emojis.
Musician Legend also retweeted the post, which fans believe is the confirmation of the arrival of their new addition.
Teigen, 32, and Legend, 39, who are also parents to two-year-old daughter Luna, revealed they were expecting a second child in November last year – a boy.
Luna was born in April 2016 after model Teigen opened up about their fertility struggle and how she had undergone IVF treatment.
The couple married in 2013.
The tweet comes one week after Teigen expressed her feelings over nearing the end of her pregnancy.
She wrote: "Happy pregnant Chrissy is gone. meet OVER IT Chrissy. Wanna hold my boy let's do thisssssss."
She added: "It feels worse for me because with IVF you know *so* early. I mean I knew I was pregnant at 11 days in. Crazy."