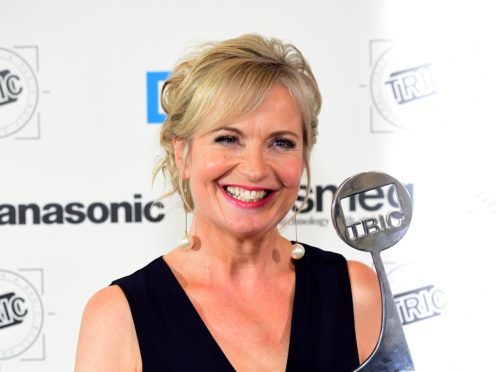 Weather presenter Carol Kirkwood has joked about being asked why Windsor Castle was built so near to London's Heathrow Airport.
The BBC Breakfast broadcaster reported live from the town on Friday, ahead of Prince Harry and Meghan Markle's wedding.
However, as she took viewers through the order of service for the big day, she was repeatedly drowned out by the sound of aircraft flying overhead due to Windsor Castle being under the Heathrow flight path.
Describing the area where the wedding will take place, she said: "Often, you'll see joggers and runners… and also planes going overhead."
She added, jokingly: "Somebody asked me the other day, 'why on earth did they build a castle so close to Heathrow airport?'
"But of course the castle was here long before Heathrow Airport ever was."
The historic royal residence is based on the same site the original castle was built in the 11th century.
St George's Chapel, where Prince Harry and Ms Markle will marry on Saturday, was built in the 14th century.
Heathrow, the UK's busiest airport, originated as a small airfield in 1929.