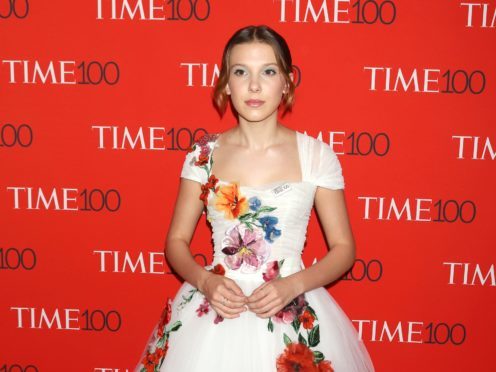 Millie Bobby Brown has invited Leonardo DiCaprio to star in Stranger Things as Eleven's long-lost brother.
The 14-year-old English star – who earlier this year became the youngest person ever to feature on Time magazine's 100 most influential people list – shot to fame after playing Eleven, a young girl with psychokinetic abilities.
Brown was asked which celebrity she would like to have a guest role in Netflix's science fiction series.
She told the Press Association: "Leonardo DiCaprio. Leonardo is Eleven's long-lost brother. I have already made a story line. Leo, if you want to be in Stranger Things, here's the contract."
Filming is currently under way for season three of Stranger Things, which also stars Finn Wolfhard, Winona Ryder, Noah Schnapp, Caleb Mclaughlin and Gaten Matarazzo.
Set in the 1980s, it follows the residents of the fictional town of Hawkins, Indiana, as they battle a monster from another dimension.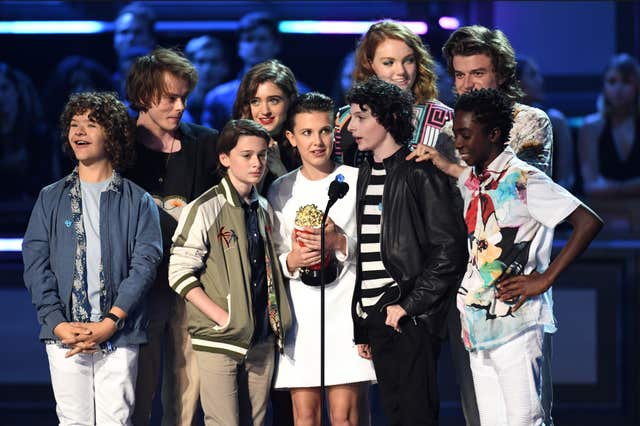 Details for the upcoming season are thin on the ground, but producer Shawn Levy has indicated it will be set during the summer of 1985, a year after the conclusion of season two.
Writers the Duffer brothers also suggested the new episodes would deal with the issue of the young cast members reaching puberty.
Brown – who starred in the first season of Stranger Things aged just 12 – said it was "amazing and wonderful" to be back filming and praised the writers.
She said: "The Duffer brothers and Shawn Levy and Netflix really know how to grow with the characters so it's very good.
"They know how to write to us and how we're growing and our voices are changing and our mindsets are changing and we are maturing every day."
Her 13-year-old co-star Schnapp told the Press Association fans of the show can expect "excitement" in season three of Stranger Things.
Schnapp, who plays Will Byers on the show, said the latest episodes would bring a mix of "playfulness" and scary scenes.
He added Tom Hanks would be his choice of celebrity on the show, predicting he would form a partnership with police chief Jim Hopper, played by David Harbour.