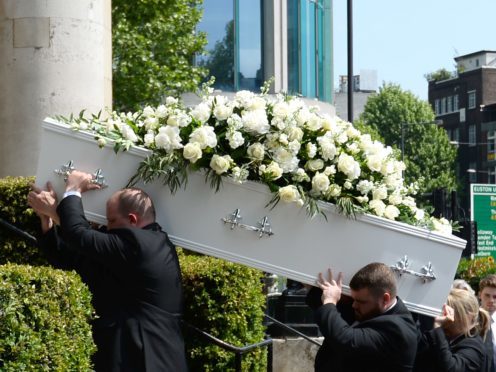 Dale Winton has been given a star-studded send-off as the TV presenter's friends from the world of showbusiness gathered for his funeral.
The former Supermarket Sweep host was laid to rest at a humanist service in central London on Tuesday on what would have been his 63rd birthday.
David Walliams and Martine McCutcheon were among those giving readings at the funeral, which included a performance of One Love by boy band Blue and an impersonation of Winton courtesy of Jon Culshaw.
Tony Blackburn, Gloria Hunniford, Christopher Biggins, Matt Lucas, Steve Allen, Anthea Turner, Vanessa Feltz, Graeme Souness and Piers Morgan were also in attendance at the packed funeral, which was described as a "small goodbye" to Winton.
The TV star's godsons Josh, Ben and Louis Linsey brought those in attendance at One Marylebone to tears with a reading while Claire Sweeney performed Alfie, recorded by Cilla Black in 1965, and Going Back by Dusty Springfield.
Winton – who died in April – became a household name with game shows such as Supermarket Sweep and National Lottery show In It To Win It.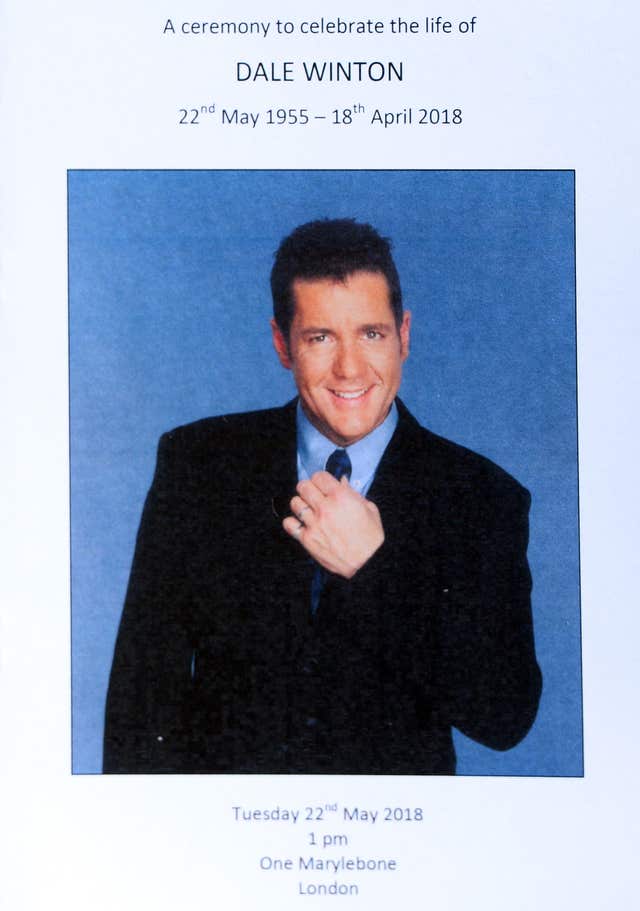 His white coffin, decorated with large display of white roses, arrived in a black hearse and was carried into the venue ahead of his family.
Stars described Culshaw's impersonation as though Winton was present at his own funeral, with TV presenter Matthew Wright labelling the service "from the heart".
He said: "I think he would have bloody loved it if I'm honest. He (Culshaw) read a poem and he did it alternating between himself and Dale Winton and when he hit the Dale words it was like having him there."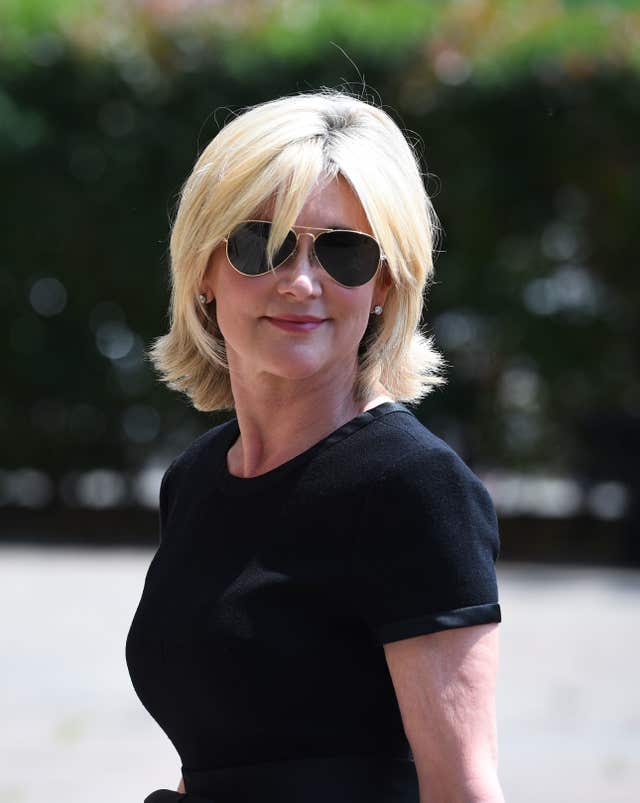 His words were echoed by Anthea Turner, who joked Winton would have perhaps liked there to have been more champagne, adding it was "the most beautiful hour-and-a-half" and "Dale was there".
Vanessa Feltz told the Press Association he would be "properly missed", adding: "There were lots of jokes and lots of funny memories, and the music was all his favourite songs. It was just a shame that he wasn't there."
Walliams, a close friend of Winton's, read If You Go, also recorded by Springfield, while former EastEnders star McCutcheon read What Should Life Be?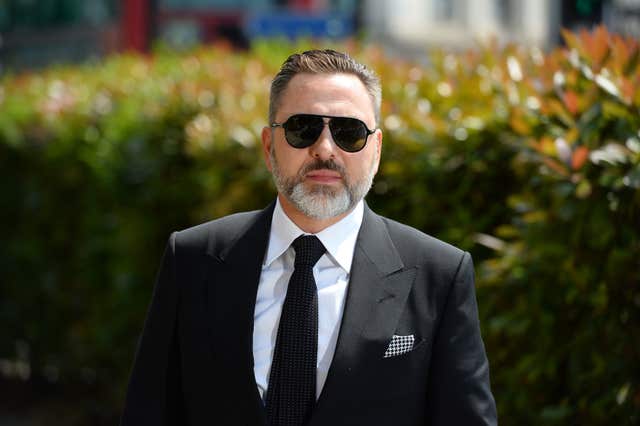 Hunniford said she would always remember him for "that tan, of course", as well as his "humour, because he was always very bright".
Speaking after the funeral, she said it was "a really sad day, but a really bright, sunny day that he would have loved".
She said: "A lot of people paid their respects. I think, when you get a shock when somebody dies suddenly and they are so young, the first thing you feel is, oh gosh I never got to say goodbye.
"And that's why today was very special. We all got a chance, in our own ways, to say our own small goodbye to Dale."
Hunniford said that a reading by Winton's godsons was "utterly superb", and added: "The sentiment was fantastic and you can just tell that, although Dale never had children of his own, that he was really gorgeous to his godchildren and very hands-on, so that was lovely to hear."
Good Morning Britain host Morgan said the reading "brought a tear to everyone's eye", adding: "I've got three sons who are a little bit older than them and to have that kind of profound effect on boys of that age is quite an unusual thing, and they were all clearly very, very close to him.
"They got quite emotional, we all got quite emotional – the whole thing was perfectly pitched, beautifully organised, perfect casting, just as Dale would have wanted."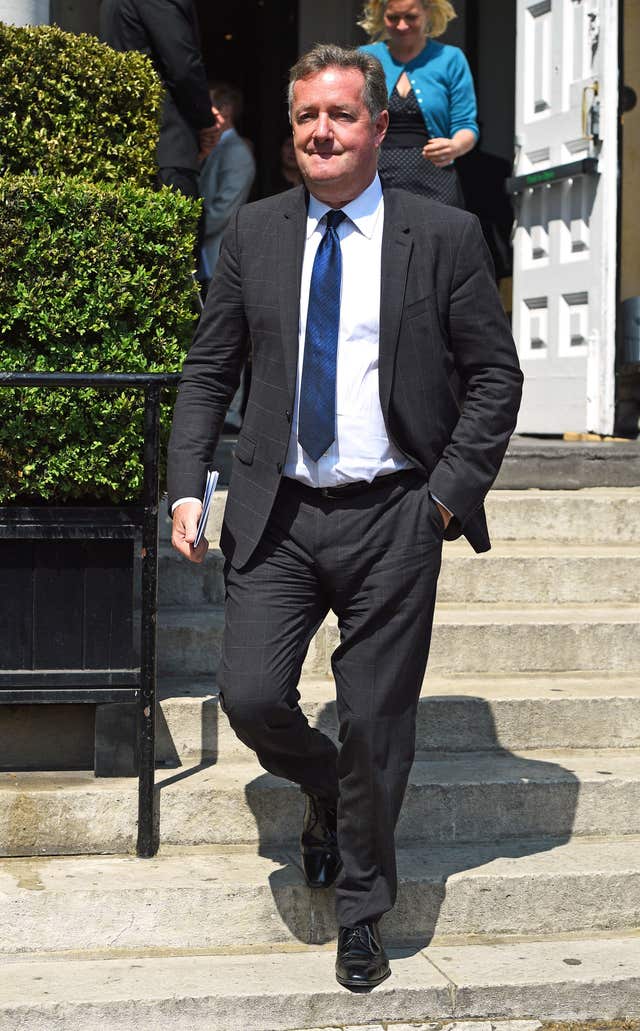 Biggins said Winton "would have loved" the star-studded turnout at the funeral, because "showbusiness was his life".
He added: "He'd have been so touched and thrilled and honoured that so many people in the business turned up."
Winton was found dead at his home in north London on April 18.
The gameshow host's death is being treated by Scotland Yard as unexplained but not suspicious.