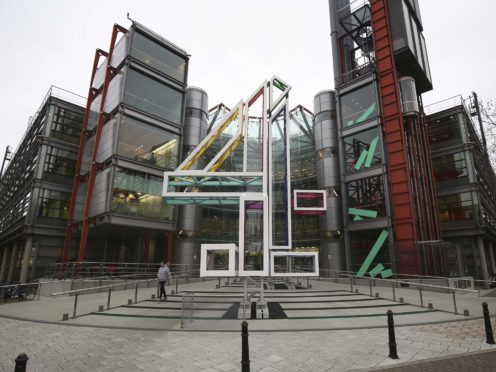 Channel 4 has confirmed the cities and regions that have been shortlisted to host its new national headquarters and two creative hubs.
The broadcaster will move 300 staff out of London to three new bases next year in the biggest change to its structure in its 35-year history, and invited pitches from across the UK.
Bristol, Cardiff, Glasgow, Greater Manchester, Leeds, Liverpool and the West Midlands have all been shortlisted for the national headquarters or a creative hub, while Belfast, Brighton, Newcastle-Gateshead, Nottingham, Sheffield and Stoke-on-Trent have made the cut to be considered to be a creative hub.
Of the three new hubs in the nations and regions, the largest will be the new national HQ.
It will have facilities including a TV studio, from which the Channel 4 News can be broadcast.
The first-round pitch process was launched in April, with more than 30 submissions entered.
Each of the shortlisted cities will now participate in a second-stage process – which will include Channel 4 visiting each city for a presentation and Q&A.
The final locations will be selected in October 2018.
Jonathan Allan, Channel 4's chief commercial officer, who is leading the pitch process, said: "We've been incredibly impressed both by the number of pitches we received and by the high quality of the submissions – which has underlined the huge amount of creativity, innovation and talent right across the UK.
"However we have to move to a shortlist phase and, after careful consideration by the Channel 4 executive team, we've selected 13 cities that are best able to meet our vision for our new hubs in the nations and regions.
"We look forward to visiting all those on the shortlist as part of our second phase, but we will also be continuing to work with all cities and regions as part of our strategy to increase investment and support creative businesses, jobs and growth across the UK."
The move is part of a strategy to increase spending on its nations and regions content from its current quota of 35% to a new voluntary target of 50% by 2023.
Culture Secretary Matt Hancock said: "The number of bids submitted shows just how much interest there is in the new home for Channel 4's national headquarters.
"The quality of bids shows how much capability and talent there is for Channel 4 to tap into around the country. I congratulate those cities shortlisted.
"We want the whole country to benefit from our amazing creative industries, and a new national HQ and two creative hubs outside of London is an important part of ensuring our broadcasters continue to thrive in the future."