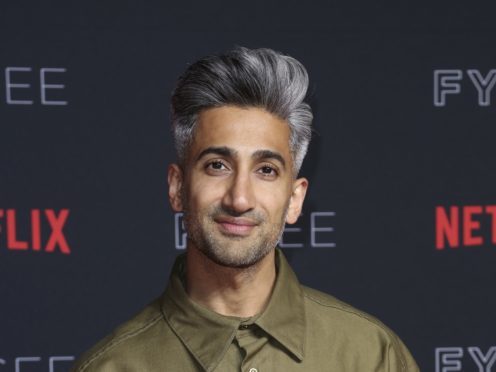 Queer Eye host Tan France believes an upcoming episode of the makeover show featuring its first transgender "hero" will combat ignorance of the trans community.
Season two of the Netflix series will feature the "fab five" – Antoni Porowski, Bobby Berk, Karamo Brown, Jonathan Van Ness and Tan – making over a woman for the first time, as well as a trans man.
The original show, which launched in 2003, was titled Queer Eye For The Straight Guy, but for the reboot earlier this year producers decided to drop the second half of the name to reflect its broader remit.
Tan, who was born in Doncaster, South Yorkshire, revealed that before filming season two, he had never met a trans person before but the experience allowed him a greater understanding of the trans community.
Speaking about the show's participants – known as "heroes" – he told the Press Association: "I had never interacted with a trans person before, I'd never met a trans person before. And so it gave me an opportunity to ask questions that I have never been able to ask before.
"For example, what was it that when they realised they wanted to have top surgery (a surgical procedure carried out on the breasts of transgender patients), what made him decide that was the final thing that was going to change this process for him, that would really make him feel like a man?
"To things like, what is it that we can do to help? I'm ignorant, I don't know what I can do to support the trans community. What kind of questions do you never want to hear again? Those kinds of questions were really helpful, for me and the audience."
He added: "I have loved every episode we've done, but that's the episode I'm most proud of."
Tan, 35, is the only Queer Eye host who is not from America.
Season two will be set in the US state of Georgia, but Tan believes the show could one day tour.
He said: "I would love to see more diversity and that might be someone from another country. I would love to take this show on the road and go to another country and say, it's not just Americans who need this and who need a pick me up."
He added: "That's my dream. I'd love to go to England at least."
Queer Eye season two arrives on Netflix on June 15.