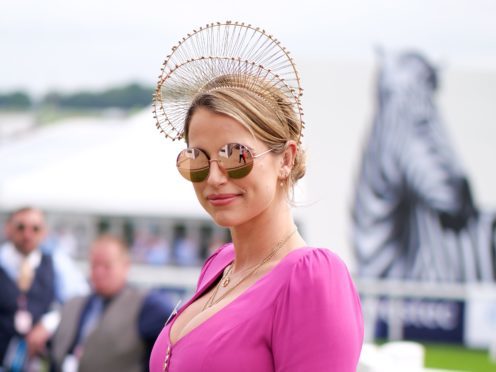 Pregnant TV star Vogue Williams has hit back at online trolls who have "fat-shamed" her.
The model, who is expecting her first child with fiance and reality star Spencer Matthews, said she is looking forward to getting even larger.
She wrote on Twitter: "I actually just have to laugh at the people fat shaming me.
"I'm seven months PREGNANT, the online world is a nasty little place.
"Myself and my larger body are very happy and look forward to getting even bigger."
The couple announced they were expecting in March when Williams told Hello! magazine: "We were together when we did the test, on holiday in the South of France over Christmas, and we were just like 'Wow'.
"Regardless of how long you plan it for or how long you've wanted it, it's still like 'Oh my God!' It's such exciting news."
Matthews said: "I think we were more taken aback by how quickly it had worked, as opposed to the fact we're having a kid.
"Because we had already begun to try. So I just considered myself the luckiest man in the world when we got the baby news.
"We were heading down that matrimonial road anyway, so now we feel doubly blessed."