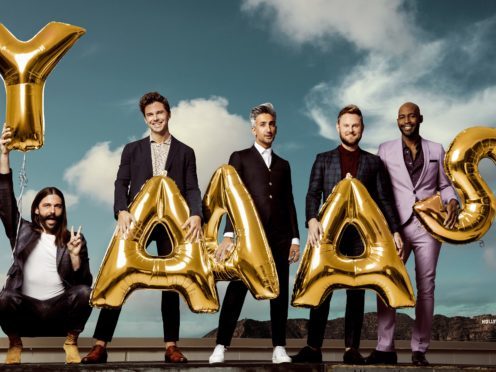 Queer Eye star Bobby Berk has addressed the balance of labour on the hit Netflix show, after fans pointed out his interior design brief seems to be by far the most work.
Berk is frequently seen completely redesigning the home or workplace of the subject of the makeover show, as well as participating in the renovations.
This contrasts to Jonathan Van Ness, who assists with their grooming; Tan France, who gives them wardrobe help; Antoni Porowski, who offers tips for food and drink, and Karamo Brown, who has the vaguer brief of "culture".
However, Berk said he did not think the balance of labour was unfair.
He told the Press Association: "I knew from the start that my vertical had more physical labour.
"But that's not to say that it's more important than any of the other verticals.
"I might transform their home but without these guys, without transforming some of their physical appearances or Karamo transforming them from the inside out, it wouldn't be the same show."
However, Brown added: "Trust and believe, if they would have said 'Karamo you have to be Bobby the builder' I would have been like 'Bye, that's a lot of hours, I'm not doing it.'
"I will talk to you all day long and he'll be inside but I am not picking up a hammer!"
Brown also spoke about how each subject of the makeovers – known as heroes – has affected each cast member in different ways.
He said: "It's as if you have your own children – as a father I can tell you this – each one of my children have special moments.
"I can't compare what moment is the most impactful because they're all great.
"To see Neal from season one grow and give eye contact is great. To see Corey be able to talk about Black Lives Matter and acknowledge experiences as a police officer of people of colour.
"To see Tammy (in series two) shower Bobby with love as someone who's in the Christian faith and says it doesn't matter and if you don't love people who identify as LGBTQI as a Christian then you're not a Christian, those things all are equally impactful and impact us in different ways."
The second series will stream on Netflix from June 15.