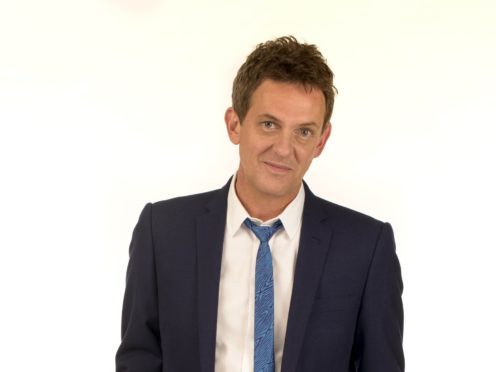 Matthew Wright fought back tears as he wrapped up 18 years on TV show The Wright Stuff.
The 52-year-old has bowed out of the daily morning current affairs show, which will be fronted by guest hosts until Jeremy Vine replaces Wright in September.
His voice cracking, he told his army of fans and the studio audience that he was looking forward to spending time with his wife.
"What a trip it has been", he said thanking his bosses, and everyone who worked on the show, from its stars to "our newest runner".
"I'd like to thank you at home. Eighteen years we have spent together – that is a long time for stuff to happen. And a lot of stuff has happened.
"Many of you will have lost friends and relatives. I know I have and you have met a couple of them," he said, paying tribute to two friends, Ben Ashworth and Kim Hodge, and adding "we will not forget them".
"Life continues though. Babies born when I came on air are adults now. Your horrible sprogs! I'm going to miss roasting all you sad breeders. All you Christmas idiots wasting your money on your ungrateful families!"
He told viewers of the Channel 5 show: "I got divorced. Coming in to do the show that day, the day of a break-up, that is an experience…
"And then so too is doing a show when you have fallen head-over-heels in love. I have to say it will be great to see more of Amelia. Some compensation, I guess, for seeing less of you."
And he said viewers' messages about how his show had helped them over the years, adding that they "have been incredibly moving".
He told fans: "I'm sure I'll pop up somewhere else."
His final words on the show came after a montage of some of his "best bits", including singer George Michael calling in to the programme, were played.
Earlier, Wright said one of the themes of Thursday's show – asking "if you're a fool not to have a life plan" – had personal resonance.
"As I stare towards a future with no plan on what to do next, I want to know if that's a problem", he said.
The show featured novelist Anthony Horowitz, as well as regular panellists Lowri Turner and US comedian Scott Capurro, and discussed the one-year anniversary of the Grenfell Tower fire and whether chauvinist characters like James Bond now need a makeover.
Capurro nudged the show towards controversy as Wright prepared to bow out.
In a discussion about medicinal cannabis, he joked about "pot brownies" being "delicious", to which Wright retorted: "Shut up, Scott."
Cappuro added: "Don't do it, it is wrong."
After more quips from Cappuro, Wright called the panellist "some madman".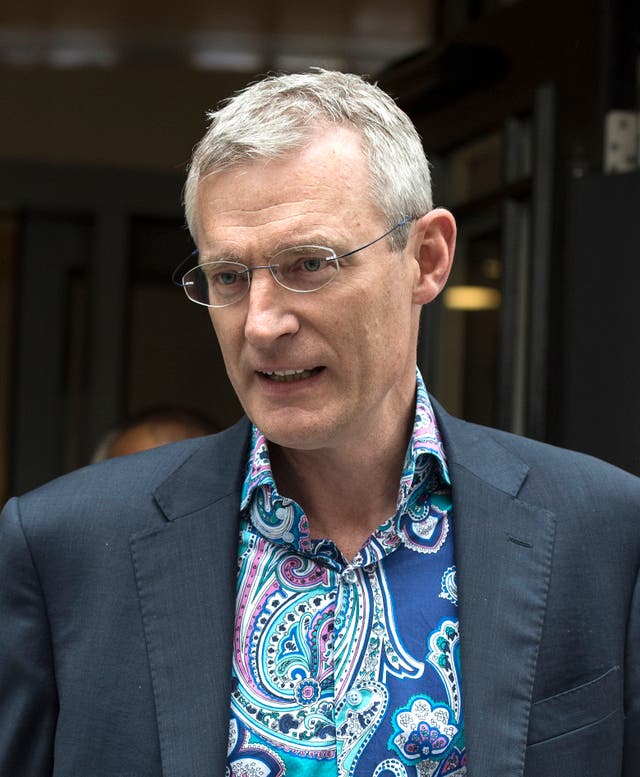 Stars paid tribute to Wright, who makes his debut on Question Time on BBC One on Thursday night, on Twitter.
Kaiser Chiefs frontman Ricky Wilson wrote: "I left University in 2000 but my real education began when I first tuned into Matthew that same year. Thank you for making me a fully rounded citizen."
Actor Sanjeev Bhaskar wrote: "Thank you for the debates, the issues and the laughs. I declared this a guilty pleasure in an interview once but the guilt didn't last long.
"Loved being on every show I was ever on. Wish I'd stolen a mug now. Bon voyage."
Presenter Amanda Lamb wrote: "End of an era, what a man!! Have a fantastic show".
TV presenter and singer Cheryl Baker said: "You will be so sadly missed, Matthew! Loved being an occasional guest on your show. Jeremy has big boots to fill but I'm sure he will be fine. Enjoy your life, my friend."
Only Fools And Horses star John Challis wrote: "Sorry to see you go @Matthew_Wright Thanks for all the opportunities to plug my books and for the laughs! Great good luck to you."
The Channel 5 programme will be renamed in September.
Wright has previously said that getting up at 3am to prepare for the show had taken its toll.