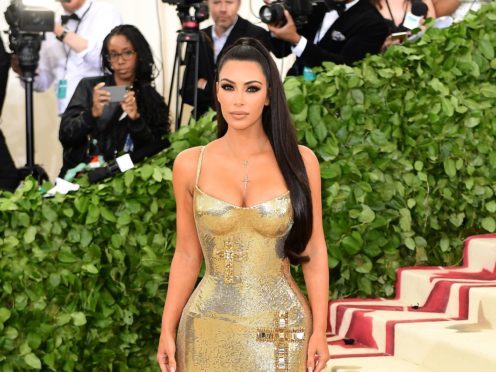 Kim Kardashian West has shared a birthday tribute to her eldest child North West who has turned five years old.
The reality TV star tweeted a picture of herself with her daughter North, and her niece Penelope Disick.
She wrote: "My baby girl turns 5 today. Never did I think back then that I would have my best friend for life! I'm so honored to be your mom Northie!"
Kardashian West, 37, also shared the photo on her Instagram profile and accompanied it with an extended message to her eldest child.
She wrote: "You have brought more joy into my world than I ever could have imagined. I can't believe your so big now!
"The luckiest girl in the world to be best friends with your cousins and have the most magical parties together! I love you so much birthday girl!"
Kardashian West finished her message by telling North to get along better with her younger brother Saint, who is two years old.
She wrote: "P.S. Now that you're five, don't you think it's the mature thing to try to be nice to your brother now?!"
The proud mother later tweeted a picture of North wearing a pink tracksuit and looking straight down the lens of the camera.
Commenting on her child's expression in the picture, Kardashian West wrote: "North serving looks on her fifth birthday!"
Kardashian West's mother Kris Jenner also took to social media to wish her granddaughter a happy birthday.
Jenner, 62, posted a photo of a younger, smiling North climbing out of a car.
Jenner wrote: "Happy birthday to our sweet angel North!! I can't believe you are five today!
"I love you so much, you are the greatest blessing. It brings me so much joy to watch you grow into such a beautiful, fun-loving, spirited, kind, smart and funny little lady."
On June 8 North's father Kanye West celebrated turning 41. He later thanked Kardashian West for throwing him an "intimate" birthday party.
The couple welcomed their third child and second daughter Chicago in January.