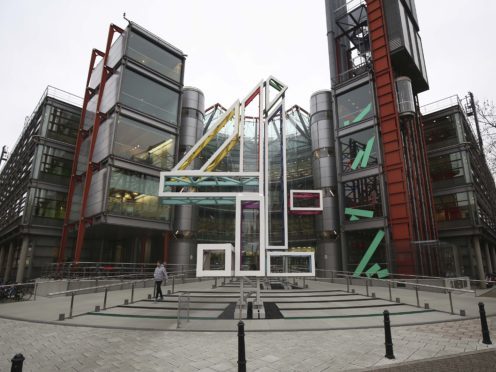 An advertising ban before the 9pm watershed may mean promotions for products like olive oil and chutney would not be able to air during daytime programmes with mainly adult audiences, Channel 4's chief executive has said.
Food products high in fat, salt or sugar (HFSS), such as chocolate or crisps, could be limited from airing on TV before the watershed as part of the Government's bid to tackle childhood obesity.
Speaking about the move, Channel 4's Alex Mahon told the Digital, Culture, Media and Sport Select Committee: "We need to consider what kind of foods this legislation has an impact on.
"So, right now, for example, we wouldn't be able to advertise olive oil during Countdown, where there aren't probably many young people watching.
"We wouldn't be able to advertise things such as chutney, so there are a number of things that are sort of covered by a blanket ban, which perhaps need to be thought through to make sure there are no unintended consequences."
Mahon said that Channel 4's revenue derived from advertising products that would be covered in the ban is "of the order of £40 million", which she said is a "substantial" amount of their overall £900 million revenue and "could make an impact on us".
She also warned that taking advertising money away from public service TV broadcasting could see it invested instead in digital platforms, which she said have "hyper-targeted advertising" towards children, and could therefore worsen the issue of childhood obesity.
Mahon told MPs that it is "very hard to predict" what might happen if the legislation were to be put in place, but she added: "But we do have to remember, from an advertising perspective, they might just put that money into digital platforms, where they can really target young people.
"So we need to make sure that any changes don't result in consequences that are worse than the current situation."
She said Channel 4 is devoted to seeing childhood obesity being "completely eradicated", but that she supports an open consultation over the proposed ban in order to see that it does not have an overall more negative impact.
Mahon added: "I do think we need to be careful there isn't a simplistic measure put in place on this complex issue, which would end up with money coming out of public service TV, and therefore out of British programmes and content."
At the hearing, Mahon also said that Channel 4 has reduced its mean gender pay gap – the difference in average hourly pay between men and women across the organisation – from 28.6% to 22.7% in 2018.
She said the data has not been "fully audited yet", but that it highlights a "significant impact" in the gender pay gap since it was first revealed in March this year.
Mahon, who in October 2017 became the first female CEO of a major UK broadcaster, said she is committed to getting a 50/50 balance within the top 100 roles at the organisation, but that she feels they have made "quite fast progress" so far.
Mahon said: "I made clear earlier this year that the size of Channel 4's gender pay gap was unacceptable – especially for an organisation like ours which champions diversity and inclusion.
"I'm pleased that our focus on the progression of women to senior levels of the organisation has already had an impact, but there remains much more for us to do and I'm confident we'll see the gap get smaller still in the coming years."