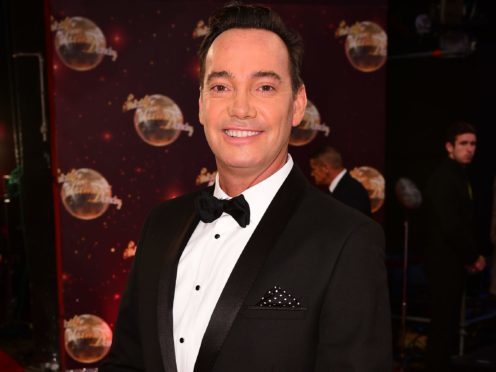 Strictly Come Dancing star Craig Revel Horwood has said people at the start of a job do not deserve to be the highest paid.
His comments come not long after he said that Shirley Ballas, the show's head judge, should be paid less due to a lack of TV experience.
Revel Horwood previously suggested to The Sun that Ballas had done "absolutely nothing" to earn the same as former head judge Len Goodman, who was replaced by Ballas last year.
Questioned about rumours that she has received a pay rise for the new series, Revel Horwood told ITV's This Morning: "It's up to anybody how much money you want to ask for, but you have to also consider how long people have been in the job."
Gesturing to host Rylan Clark-Neal, he said: "You wouldn't have come straight into presenting wanting Jonathan Ross or Graham Norton's money?
"A CEO of a company in real life, you would expect them to be paid the highest, so someone just coming into a position, I don't think deserves it, but that's only my opinion.
"I think people should go for as much money as they want and can get, but I'm just saying I don't think it's about men and women, I think it's about position and authority within companies."
Revel Horwood also said he hopes to see same-sex couples on the Strictly Come Dancing dance floor, adding: "I would love to champion that.
"Other territories do it, so there is no reason why we can't but that's obviously not my decision. But I would love to see it.
"Whoever is tall goes forward and whoever is shorter goes backwards, it's really that simple. I think it'd be good!"
When he asked co-host Amanda Holden if she would consider taking part in the show, the TV star replied: "It's too much hard work and I'd never see my children."