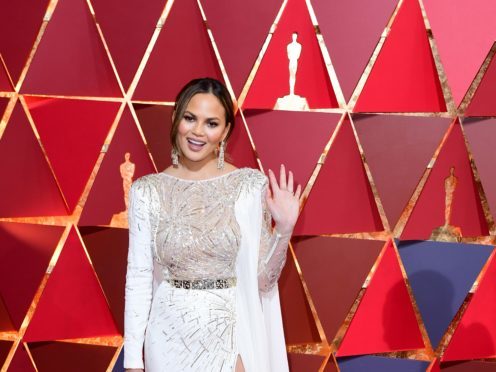 Chrissy Teigen has blasted a man who she says took a topless picture of her while she was pumping breast milk in her car.
The model and TV presenter gave birth to her second child, a son named Miles Theodore, in May and has shared images of herself breastfeeding him on social media.
On Monday she tweeted to say a man had pictured her topless in her car while she was preparing milk for her newborn child.
After appearing at a The Handmaid's Tale event in Los Angeles, Teigen wrote: "Also to the man who took photos into our car as I was topless and pumping you can go f*** yourself if you sell them."
The 32-year-old added: "If I wanted to show you my salami nipples I'd show you my salami nipples on my own doing!"
Teigen is married to the singer John Legend and the pair also have a daughter, two-year-old Luna.
At the weekend she was praised for sharing a picture of her breastfeeding Miles Theodore. She posted an image of the intimate moment to her 18.7 million Instagram followers.
Teigen also had a baby doll tucked under her arm while Luna stood nearby.
She captioned the image: "Luna making me feed her babydoll so I guess I have twins now."