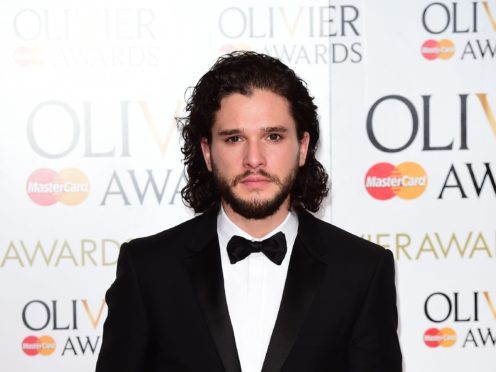 Game Of Thrones star Kit Harington has said he is so confident that England will win the World Cup that he is planning to travel to Moscow to watch the final.
Harington, 31, made the bold call ahead of England's semi-final clash with Croatia on Wednesday as he and Johnny Flynn, his co-star from West End play True West, were interviewed on BBC Radio 2.
With a reference to the chorus of Baddiel and Skinner's song Three Lions, presenter Craig Charles asked the pair if they thought "football's coming home".
Harington replied: "I believe it is Craig, I think football is coming home. I might be going off to Moscow."
Charles then asked if he would definitely be going should England overcome Croatia.
The Jon Snow actor replied: "I'm going whether we make it or not, but that's how confident I am that it's coming home."
During the trio's conversation Harington also confirmed that he did not find out that his real was Christopher until he was 11 years old.
He added that for his wedding to fellow Game Of Thrones star Rose Leslie, 31, he decided to ditch his birth name while making his vows.
The couple tied the knot at a church in Aberdeenshire in June. The reception was held at Wardhill Castle and was attended by their co-stars Peter Dinklage, Maisie Williams, Sophie Turner and Emilia Clarke.
Harington said: "I got married recently and I had to decide whether I was going to be 'I Christopher Catesby Harington take you Rose Leslie…'
"I went 'nah actually, I'm going to drop it, my name's Kit', so I'm not Christopher any more."
Harington described the couple's wedding day as "amazing", adding: "It was everything I could have wanted and more."
When asked if he found being in the hit HBO series a burden in any way, Harington said: "I've always enjoyed it. I mean I actually just wrapped on Thursday last week.
"It's just been this amazing journey. I kinda said to them on my wrap speech that it's always been more than a job, they were my family and it was my life.
"I've loved every minute, I've been quite emotional all last week thinking about having finished it."
Harington and 35-year-old Flynn will star in a production of True West at London's Vaudeville Theatre for a limited season from November until February 2019.
The Pulitzer Prize-nominated play by Sam Shepard is based on the rivalry between two brothers Austin and Lee.