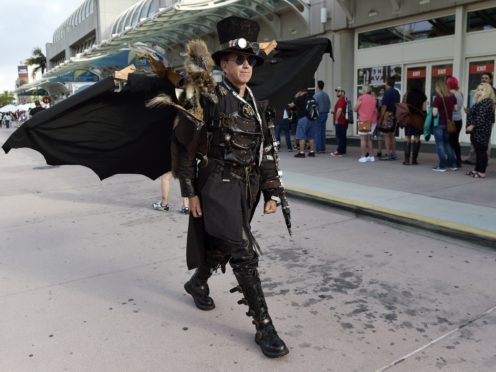 Thousands of fans descended on San Diego for the start of Comic-Con.
This year, highlights from the mammoth comic book and entertainment convention include panels for Doctor Who, Star Trek: Discovery and Breaking Bad.
Despite the show – which is held at the San Diego Convention Centre – not officially kicking off until Thursday, fans turned up in their thousands for Wednesday's preview day, with many already in costume.
Matt Fruge, a 26-year-old from Tuscon, Arizona, came dressed as Jared Leto's version of Batman villain the Joker, from the film Suicide Squad.
He said: "It took me about a month and a half to find everything and I did have to do some stitching on the jacket because it didn't fit my shoulders and sides. Overall, the reaction has been very positive, lots of photos.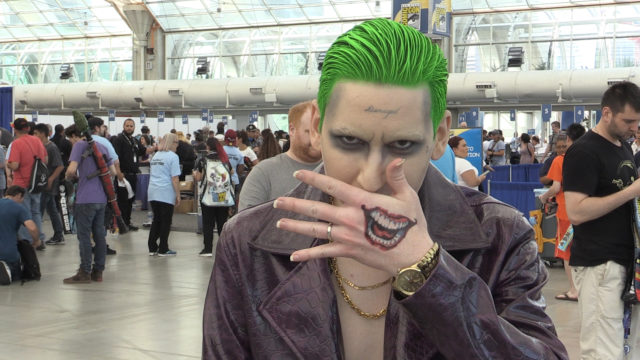 "Some people have booed me because of the version of the Joker I chose. I am a die-hard Jared Leto fan so I absolutely had to select this version."
Mr Fruge said his favourite thing about Comic-Con is there is "no social hierarchy", adding: "Last year I spoke to a very detailed Batman and we were sat having a great conversation and it turns out he was a surgeon.
"I enjoy the fact that no matter how much money you make or where you're from, everyone just likes to come here and be a big nerd."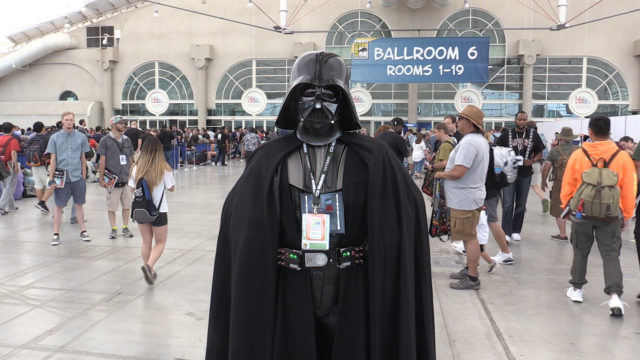 Charlie Sandez, a 51-year-old charity worker from San Diego, came dressed as Star Wars baddie Darth Vader.
His costume took almost three years to complete.
He said: "I got parts from all over the world – the UK, Argentina, the States and some parts from Mexico. If you want to build something that is accurate, it takes time.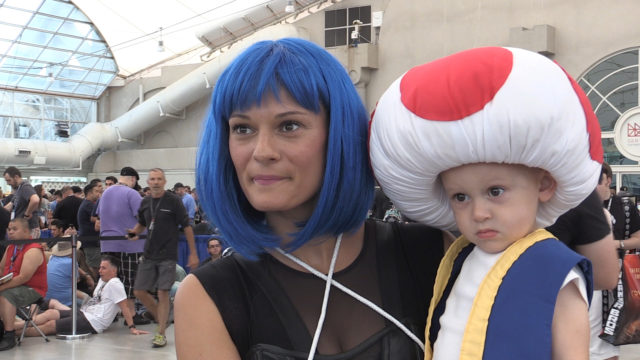 "You have got to wait for the parts from people that make them real good."
Toyah Silver, 33, who is originally from Manchester but now lives in Sweden, brought her one-year-old son, Xavier, to Comic-Con.
He is named after Charles Xavier from the X-Men franchise and was dressed as Toad from Mario Kart.
Mrs Silver wore the costume of her own character, Blue Raven. She said her love of comics brought her to San Diego.
Comic-Con runs until Sunday.