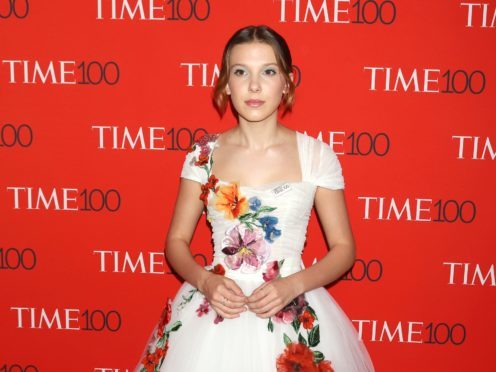 Stranger Things star Millie Bobby Brown has quipped about her own "superpowers" following her recovery from a broken kneecap.
The actress, 14, suffered the injury when she slipped by a pool earlier this year.
"Having a great time in the pool, get out… bad summer," she said.
"It was not a good moment for me. It was definitely a life experience.
"It took me three weeks to get up and start walking again, and then about five weeks for me to start using it without my brace.
"It was a quick recovery. The doctor said I have superpowers, so you know. I made it."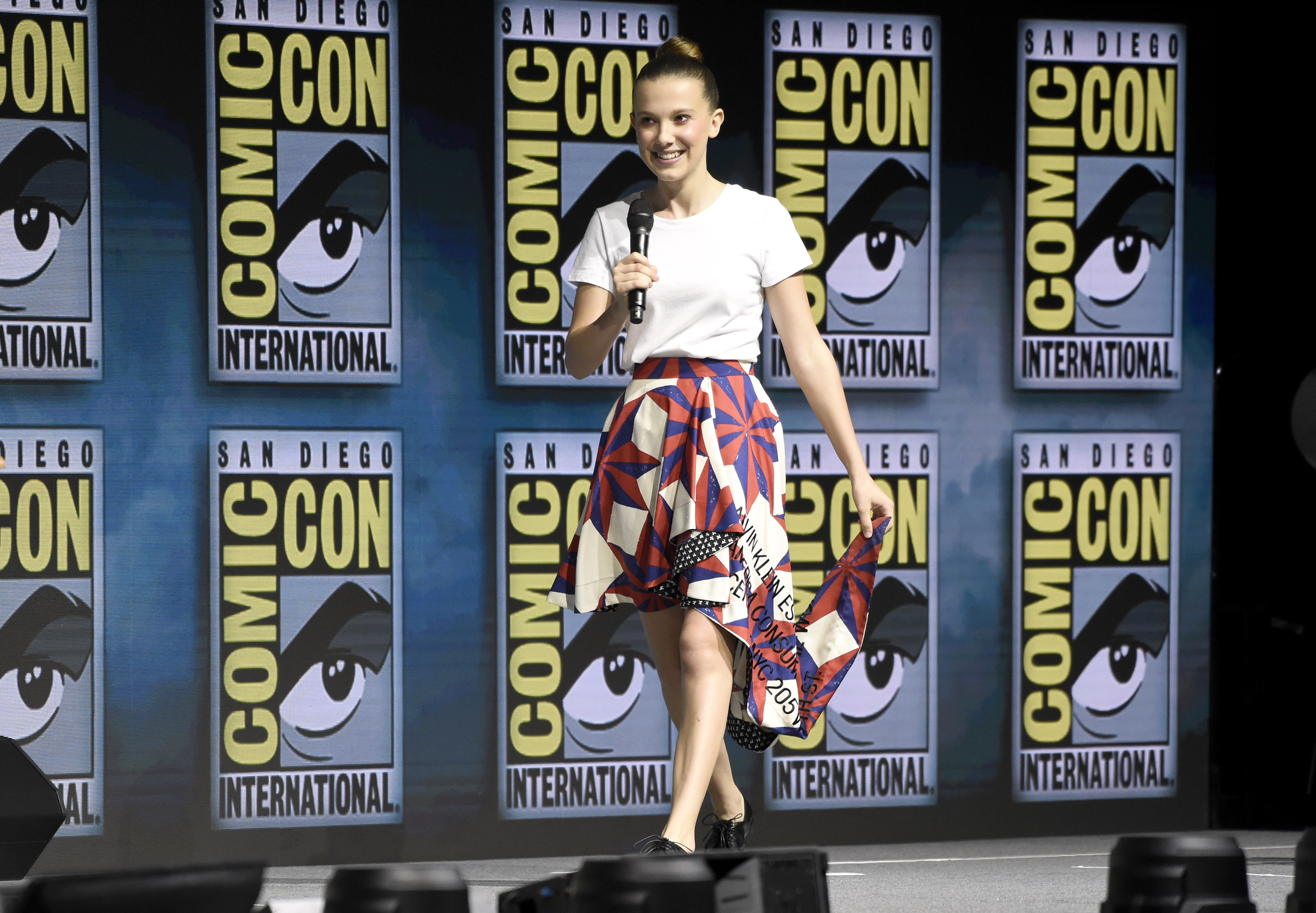 Brown, who was at Comic-Con in San Diego to promote her lead role in Godzilla: King Of The Monsters, said she received sympathy from her Stranger Things cast-mates.
"It was nice because I got a little bit of attention," she said. "Also, I had gifts. Everybody gave me gifts.
"I got flowers, I got teddy bears, I got a giant card from my Stranger Things family. It was very sweet."