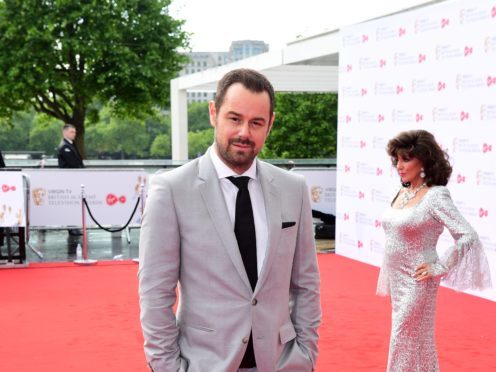 Love Island viewers are upset after it was appeared that actor Danny Dyer will not be meeting his daughter Dani's partner Jack Fincham in person.
On Sunday night the contestants will be given the opportunity to get to know their partners' parents, who in previous series have usually entered the villa for the showdown.
In Friday's instalment of the of ITV2 dating show fans were given a glimpse of the EastEnders star, 41, and his wife Joanne Mas speaking to Dani and Jack via video link.
The Football Factory and Human Traffic star could be heard saying "Where is he?!" in the short clip.
Many fans took to social media to voice their disappointment that Dyer would not be appearing on the show for a face-to-face meeting with Jack.
One fan tweeted: "Can't believe I've waited weeks and weeks for Danny Dyer to come into the villa with the parents, yet I see him on a screen. Truly disappointed (crying emoji)."
Another added: "Waiting eight weeks to see Danny Dyer in the villa and getting a Skype call is like coming downstairs when your mum shouts 'dinner', to find dinner isn't even ready yet."
Some viewers though theorised that the show's producers' track record for conjuring up a dramatic twist could yet see Dyer stepping into the Majorca retreat.
One wrote: "I think there's going to be a twist and Danny Dyer does go into the villa. They're just purposely trying to throw us off the scent #ihope."
Love Island continues on ITV2.