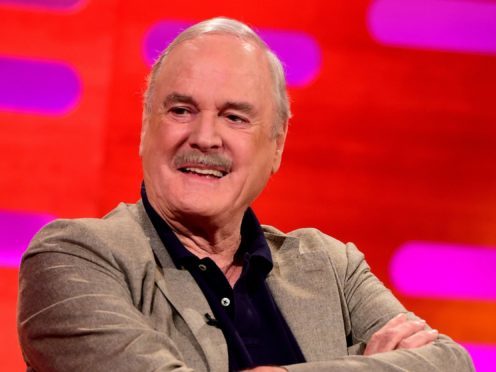 John Cleese's daughter ribbed her father about not managing to stay married for as long as some of his fellow Monty Python stars as the pair appeared on The One Show.
Camilla Cleese interviewed the Fawlty Towers star, 78, in a light-hearted segment on the programme.
At one point she said she aspired to be like her famous father.
"I would love to be married for 42 years… to seven different people," she teased.
John, who most recently wed Jennifer Wade in 2012, replied: "I've only been married to what is it? Four… or five? Four."
He went on: "You forget I have been married for 42 years."
"Yes which would be impressive if it was to the same person, like Michael Palin or Eric Idle," responded Camilla, referring to some of her dad's fellow Pythons.
Palin has been married to his wife since 1966 while Idle has been with his since 1981.
Dropping his head on to the table, John said: "Can you imagine being married to the same person for 50 years? 50 years!
"You'd wake up in the morning and go, 'Oh hello, you again'."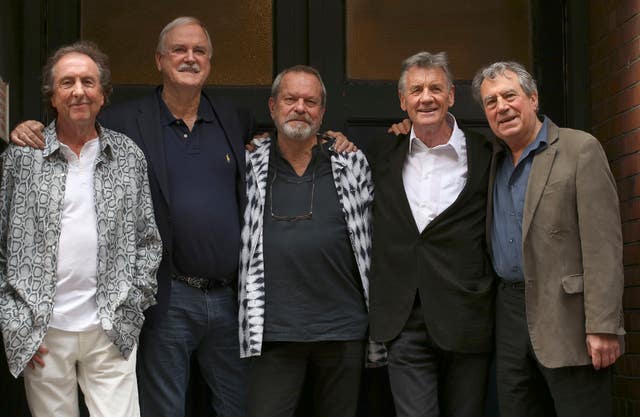 Camilla told several stories about growing up with her famous father, who took his cat Felix along with him to The One Show to mark International Cat Day.
She revealed the actor used to pretend he had purchased her from Harrods and would grab a holdall and threaten to return her when she misbehaved.
She joked that she was "still afraid of department stores".
She also recalled a moment from her childhood, saying when she was six or seven she had to take a photo of her parents in for show and tell, and her father gave her one of him "in a dress and high heels and big fake boobies".
"They just cancelled the exhibit," she said.
"I thought that was quite normal. Every one of my childhood photos, you are dressed as a priest, a policeman, a woman most frequently.
"You don't realise how weird it is until you are an adult."
The father and daughter are now working together in comedy, with Camilla's stand-up show produced by the star.
"I have to sell tickets somehow," Camilla teased.
She went on: "So far I have failed at nepotism, like completely managed not to do anything with it at all.
"I figured this year I would go completely in the other direction, cash in on it, exploit his name."
John added: "People have said to us, 'Well it looks a bit like nepotism' and I said, 'That's because it is nepotism, you see. It looks like nepotism because it is.'
"But the nice thing is, she is genuinely funny."
Camilla's mother was late American actress Barbara Trentham, who was married to the actor from 1981 to 1990.