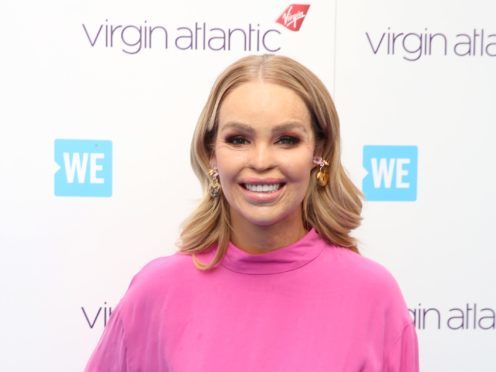 Katie Piper has said she is planning to work extra hard at the Strictly Come Dancing training sessions because her health issues could make the competition a little harder for her.
The presenter, who has signed up for the new series of the BBC show, suffered life-threatening injuries in an acid attack 10 years ago.
She told The Mirror: "The respiratory problem makes training a bit harder.
"I tried to practise some steps and can't really move my head back because of a band of scar tissue that starts at the top of my head.
"Everyone will be like, 'Why's she pulling that funny face?' and I'll be like, 'No, that's my face!'"
Piper, 34, was left partially blind after the attack in 2008, which was arranged by an ex-boyfriend.
"It will be hard with my eyesight," she said.
"If you cover one eye and think you can't see your peripheral, that is harder with dancing, steps and anticipating your partner.
"I'm like an elephant with no rhythm. When I was practising I was stamping on feet and banging into people.
"I'll just have to work really hard at the training."
However, Piper is used to facing huge challenges, noting that one was learning to walk without a walking frame.
She said that "everyone has reasons things are harder, physically and mentally".
The star also joked that it may not be her injuries that ruin her chances on Strictly – but her lack of rhythm.
"I can't even clap in time," she said.