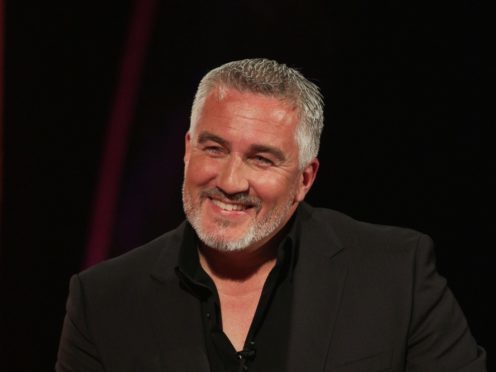 Bake Off's Paul Hollywood has insisted he is not getting "softer" and that the increase in his handshakes is down to the high standard of the competition.
The TV judge's signature seal of approval is reserved for the very best bakes on the Channel 4 programme, but last year viewers said he was dishing them out "like an over-eager salesman".
Ahead of the new series of the baking show, Hollywood explained that the quality of the bakes had just improved over the years.
"I haven't got softer – it's just the bakers have got better," he said.
Fellow judge Prue Leith added: "He's very, very reluctant to give any handshakes. They're forced out of him."
Hollywood went on: "Usually it's Prue dragging my hand across.
"But this year it's the same, I did give out a few handshakes but it's to do with the quality of the baking.
"I give them out at a certain level and there on in, if you get past that level, then you deserve a handshake regardless. The standard has just got better, that's all.
"I want to give everybody a handshake. But it's a competition and people fail sometimes."
The Great British Bake Off returns to Channel 4 on Tuesday, August 28.