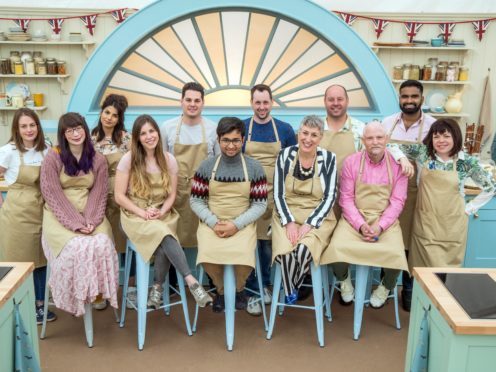 Contestants from previous series of The Great British Bake Off have welcomed this year's newly announced line-up to their TV family.
A blood courier, a civil servant who is also a house and techno DJ, and a retired air steward will be among those hoping to impress judges Paul Hollywood and Prue Leith when the show returns to Channel 4 next week.
Some of the show's past bakers took to social media to pass on advice to 2018's fresh batch of hopefuls.
Architect Tom Hetherington appeared in the eighth edition of the competition last year, the first to be shown on Channel 4 after the show switched from the BBC. He was voted off in week four.
Hetherington tweeted a list of tips for this year's intake to follow.
He wrote:
"- Enjoy it – the hard part is done!
– People are going to be *really* mean about you on the internet – ignore it!
– I found drinking through the episodes helped with the cringe factor
– Seriously, ignore the trolls."
One of last year's finalists Steven Carter-Bailey shared a photo of the 12 contestants. He wrote underneath: "They're here. Welcome to the family all of you! #GBBO 2018 has finally arrived."
Liam Charles progressed to the eighth week of last year's show and earlier this year hosted spin-off show Bake Off: The Professionals.
Charles echoed Carter-Bailey's sentiments by saying "Oi, Oi! Welcome to the #Gbbo family! #classof2018."
Chuen-Yan 'Yan' Tsou was the seventh baker to leave the show last year.
The scientist from north London left the competition after struggling during the Bake Off's first ever Italian week.
She wrote to the contestants: "Dearest 2018 #GBBO bakers. It's gonna be great! Good luck and welcome to the family."
The Great British Bake Off returns to Channel 4 on Tuesday August 28 at 8pm.