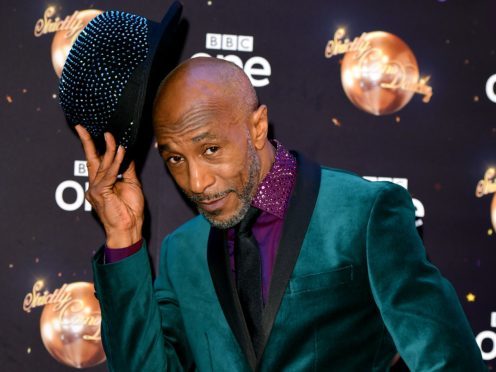 Strictly Come Dancing star Danny John-Jules has vented his frustration at not being able to use his local gym after it was closed by police.
The Red Dwarf actor shared a video on Twitter in which he told fans that he was greeted with the sight of several police cars outside Willesden Sports Centre.
He said: "So apparently, there's a geezer or someone holed up in the gym, and there's a hostage negotiator or something being called for.
"Welcome to north-west London."
John-Jules scanned the area behind him, showing the presence of police cars and an ambulance.
He added, in a second video: "So my Strictly preparation has been thwarted by a man who has stripped off in the swimming pool, that's right.
"One guy stripped off in the swimming pool. I thought I was at Notting Hill Carnival."
He wrote in the tweet that he was "going home to push ups and squats and a swim around the shower" instead.
The Metropolitan Police confirmed to the Press Association that a man was detained under the Mental Health Act after he exposed himself at the sports centre.
A Met spokeswoman said in a statement: "Police were called at 7.53am on Wednesday, 29 August to Willesden Sports Centre, following reports of a man exposing himself.
"The suspect, a 34-year-old man, then jumped into the pool and threatened to harm officers and members of the public.
"All members of the public evacuated the pool and no-one suffered any injuries.
"The man was throwing items and spitting at officers at the scene.
"Following attempts to negotiate with the man, a Taser was discharged and the man was detained at about 1.45pm under the Mental Health Act."
The spokeswoman added that "no officers were injured" and that the man was unhurt but was "taken to hospital as a precaution".
John-Jules, who is best known for playing Cat in sci-fi sitcom Red Dwarf and Officer Dwayne Myers in Death In Paradise, is among the 15 celebrity contestants taking to the dancefloor for the new series of Strictly.