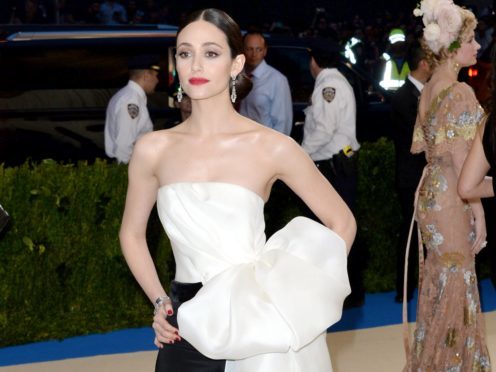 Actress Emmy Rossum has appeared to suggest she is leaving US comedy-drama series Shameless – a remake of the original British version – after the ninth season.
The US star surprised fans by sharing a lengthy and emotional post on Facebook, in which she thanked the programme for giving her "stability" over the past eight years as a member of the "messy Gallagher family".
Rossum, 31, has played the lead female character Fiona Gallagher in the show since 2011, opposite William H Macy as her troublesome father Frank Gallagher.
Anne-Marie Duff played Fiona in the original Manchester-based series, which ran from 2004 until 2013, while David Threlfall played Frank, the alcoholic, unemployable father of several children.
Rossum said playing Fiona and being in part of the fictional family is "something I'd always dreamed of" as an only child.
"The opportunity to play Fiona has been a gift. There are few characters — female or otherwise — as layered and dynamic," she said.
"She is a mother lion, fierce, flawed and sexually liberated. She is injured, vulnerable, but will never give up.
"She is living in an economic depression, but refuses to be depressed. She is resourceful. She is loyal. She is brave. I knew it the second I read the pilot script, this was different, this was special."
Referring to producer John Wells, who adapted the US version of Shameless from Paul Abbott's original series, Rossum said: "The way John Wells has shepherded me as an actress, and more recently how he's encouraged me wholeheartedly as a director and a writer, has been an honour and a privilege."
She added: "I know you will continue on without me, for now. There is much more Gallagher story to be told.
"I will always be rooting for my family. Try not to think of me as gone, just think of me as moving down the block."
In 2016, Rossum, who is also known for starring in films including The Phantom Of The Opera and disaster film The Day After Tomorrow, reportedly held up signing a new contract for the eighth season while negotiating to be paid the same salary as Macy.