The Saturdays singer Frankie Bridge has become the latest famous face to leave the kitchen on Celebrity MasterChef 2018.
Bridge, 29, failed to win over judges Gregg Wallace and John Torode with her two-course menu in the final challenge of Thursday's episode.
The duo both singled out Bridge's decision to combine asparagus with honey which Torode described as "a bit unpleasant".
Following her exit Bridge said: "It's not a surprise. I thought it would be me but I feel sad because I feel I still had more to learn.
"But I am relieved as I would have gone on the next one anyway."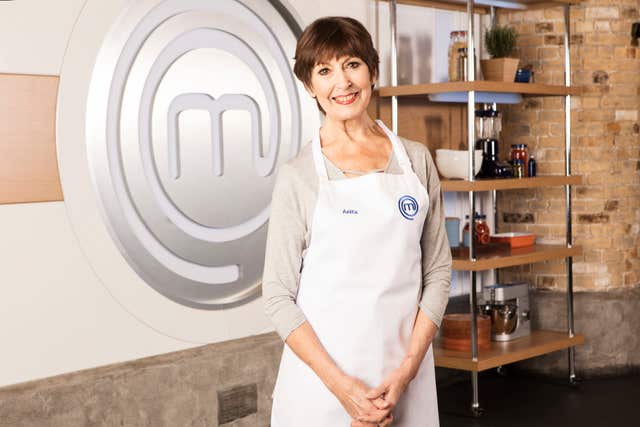 Through to compete for a place in the semi-finals are actress and singer Anita Harris, EastEnders actor John Partridge, Made in Chelsea star Spencer Matthews and TV presenter Jean Johansson.
During the episode the celebrities took part in a service in a professional kitchen.
Harris, Partridge and Johansson worked in an Italian restaurant and Matthews and Bridge in a Pan Indian eatery.
Torode praised Matthews for the effort he put into his moules marinieres and homemade soda bread, saying he was halfway to his gold star.
Wallace picked out Partridge as the outstanding cook of the round and called the soap star a "cookery force of nature".
Torode described the presentation of Harris' chicken piccata as a "fright" adding it "looks neater after me and Gregg have eaten some".
However, she earned a reprieve for her starter of butternut squash soup with crab meat.
On getting through a tearful Harris said she was shocked, adding: "It's been a long time since something really wonderful has happened."
Celebrity MasterChef continues on BBC One on Friday at 8.30pm.