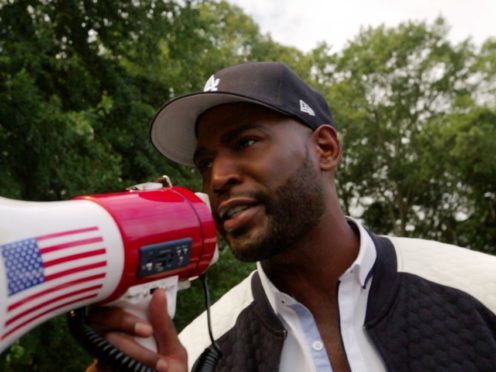 Queer Eye star Karamo Brown has revealed he tried to take his own life as he urged his fans to look after their mental health.
Brown, who is in charge of "culture" on the Netflix makeover show, shared a video on Instagram in which he told his followers about a suicide attempt in 2006.
The 37-year-old said: "You know, I was in very dark place. I just felt like life could not get any better. Everything that was happening to me was never going to change and I tried to take my own life."
He said if his two friends had not found him and called an ambulance, "I probably would not be here today".
Brown co-hosts Queer Eye with Bobby Berk, Jonathan Van Ness, Tan France and Antoni Porowski. The so-called Fab Five help guests on the show turnaround their lives, with advice on fashion, food and their overall outlook on life.
Brown said he enjoys helping people because "it's important to me", adding: "I know so many of us suffer from mental health issues and we just don't know where to turn and every day seems darker and darker.
"But I want you to know that things do get better. If you get help and you do the work daily, your life can change. I'm living proof of that and if you know someone in your life that's going through it, reach out to them. You could be their support."
Fans commented their support on the post while Van Ness wrote: "Vulnerability shows such strength & helps to remove the stigma around mental illness. Thanks bae."
Queer Eye is streaming on Netflix.
– Samaritans offer free help through its helpline on 116 123 or email by jo@samaritans.org