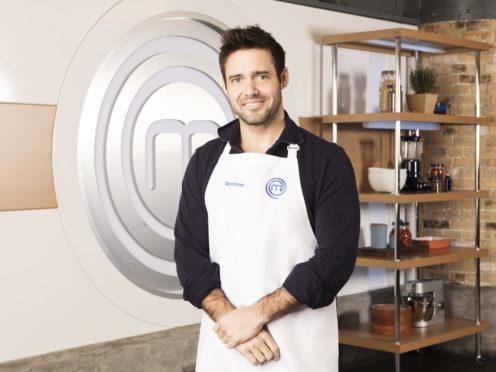 Made In Chelsea star Spencer Matthews and former EastEnders actor John Partridge are through to the semi-finals of Celebrity MasterChef 2018.
Reality TV personality Matthews, 29, and soap star Partridge, 47, booked their places in the next round after impressing judges John Torode and Gregg Wallace.
Their culinary efforts in the final challenge also received the seal of approval from a guest panel made up of last year's winner, TV presenter Angellica Bell and finalists Dev Griffin and Ulrika Jonsson.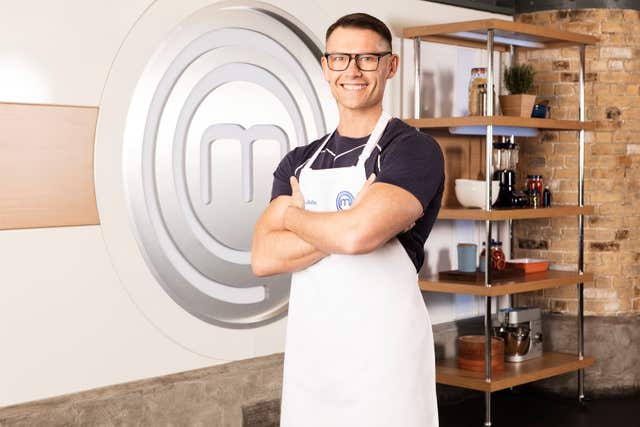 Matthews served up a main course of guinea fowl with mustard lentils followed by a lemon posset with raspberries and caramelised pistachio nuts.
Partridge's menu consisted of Sri Lanka pineapple curry, inspired by his father's time in the navy, and a coconut and pandan panna cotta pudding.
Torode commented that Matthews' guinea fowl was "faultless and delicious". Bell added that it was "cooked to perfection".
Partridge's main dish, served in a halved pineapple, was met with a lukewarm response after he added his ingredients at the wrong time as he was preparing it.
His panna cotta came to the rescue, with Wallace saying it had a "divine flavour" while the former contestants all admired the way it wobbled on their plates.
On going through, Matthews said: "MasterChef semi-finalist, who would have thought it? I couldn't be happier, it's not always going to be that smooth a sail so I'm going to enjoy it while it lasts."
Partridge said: "This has totally fired me up. I've been given a lifeline. I'm going to come back all guns blazing, you watch."
The pair will join former England rugby union player Martin Bayfield and Union J singer Josh Cuthbert in the semi-finals.
Earlier in the episode the celebrity cooks made lunch for more than 100 members of staff at Chessington World of Adventures and negotiated the show's pairs challenge.
Following the three tasks, former Carry On actress Anita Harris and TV presenter Jean Johansson were the contestants who left the competition.
Tipping Matthews and Partridge for the final, Johansson said: "I can't say I'm disappointed to be going home because I don't think I deserved to go forward.
"Not with competitors like John and Spencer in my group, they are brilliant cooks. I think they are going to go all the way."
Harris added: "I will look back on my MasterChef experience like a golden bit of sunshine in my life. You know, that's great for your spirit."
Next week's instalments of the show will see The Only Way Is Essex star Gemma Collins and England cricketer Monty Panesar enter the kitchen.
Celebrity MasterChef continues on BBC One.