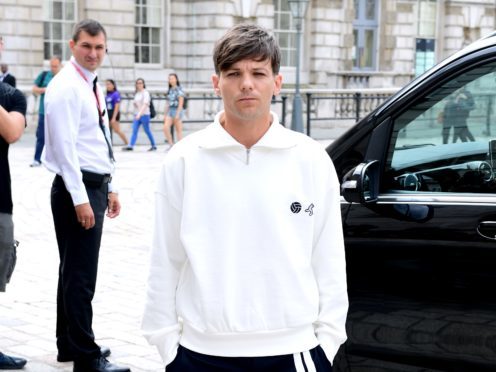 Louis Tomlinson gulps back tears and becomes emotional as a former contestant returns to The X Factor for a second chance, a year after pulling out of the show.
Anthony Russell, a labourer from Liverpool, arrives for an audition in the second episode of the new series of the talent show, with One Direction star Tomlinson on the panel along with fellow newcomers Robbie and Ayda Williams, and show boss Simon Cowell.
Cowell tells the audience that Tomlinson reached out to help promising singer Russell last year – who performed with a black eye back then – when he quit the show for personal reasons.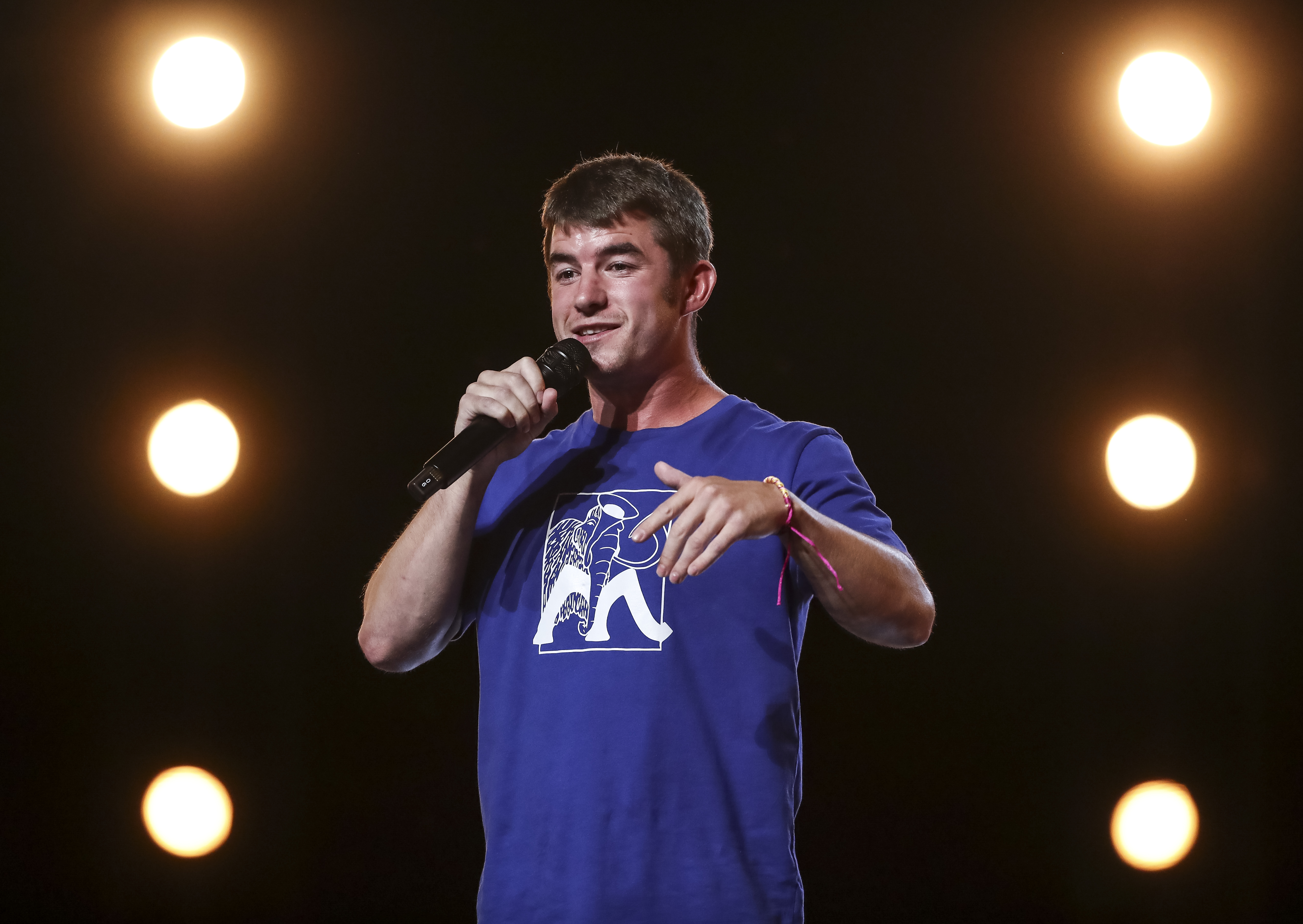 Tomlinson says: "I don't think I've seen someone do a first audition with a black eye, you stole my heart straight away.
"I really got to know you over the past year, and your family, and I think you're a lovely, lovely guy."
In a pre-recorded clip, Russell says: "I auditioned for X Factor last year and it was like fire.
"I thought, 'my God, I've got a shot at this', but I started going down a rocky road, making wrong choices… so I had to step out of the competition myself.
"I was devastated. But then I got a message on Twitter from Louis and started chatting to him. He'd seen my story in the papers and he said, 'do you need help? I want to help you', so I jumped at it."
Russell adds: "I went to rehab for four months, it really helped me, it was a blessing. I wouldn't be where I am now if it wasn't for Louis.
"As soon as my head started clearing, I thought I want to give this another shot. I'm not on this earth to throw in the towel."
While on stage in front of an arena audience, Robbie asks the contestant how he feels after getting help.
Russell replies: "I'm doing good, I'm fresh out the toaster."
He sings a rendition of Avicii's Wake Me Up, causing Tomlinson to well up before running up to hug him on stage.
Elsewhere in the episode, Tomlinson also comes face to face with a singer who competed against him in the show eight years ago.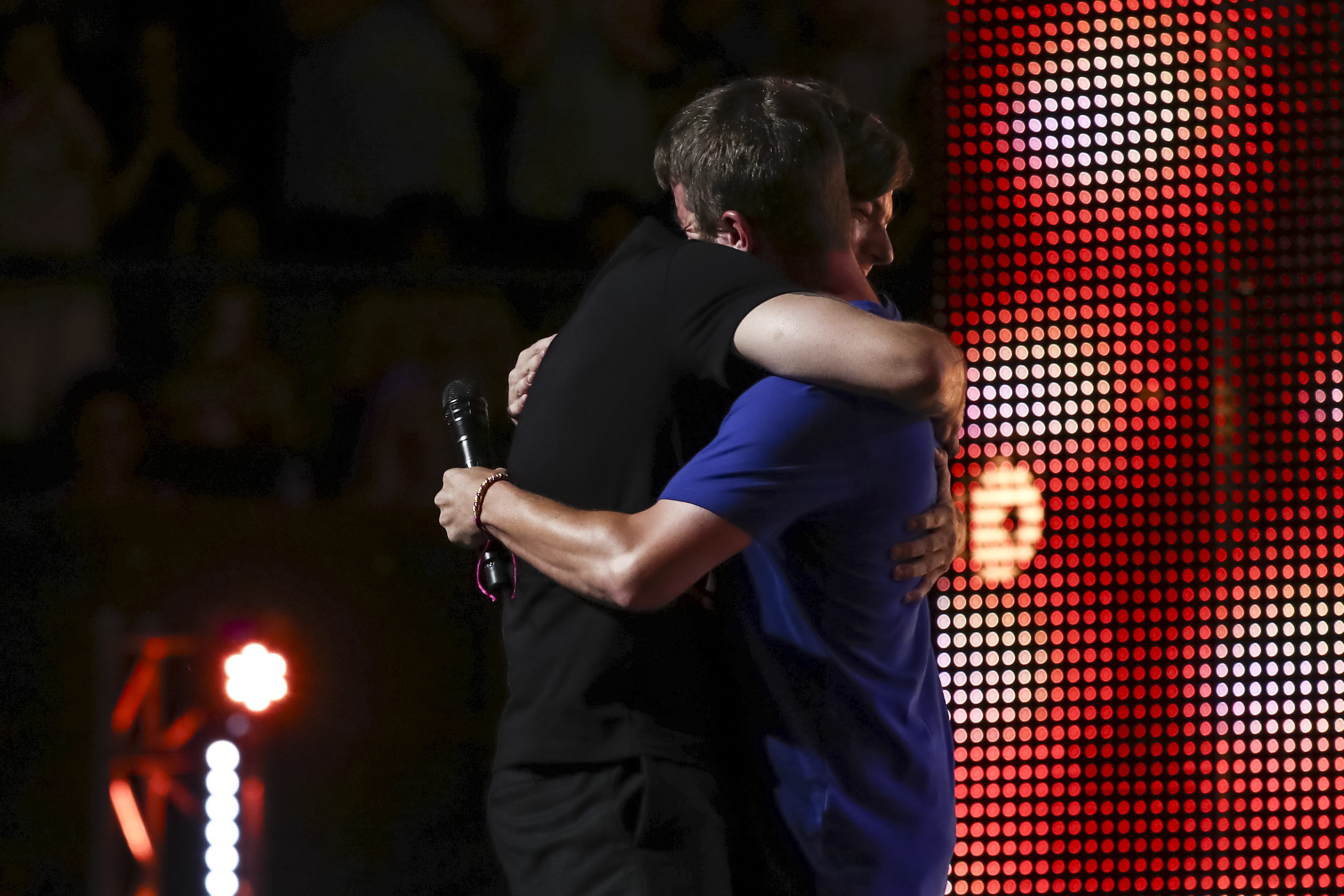 Marc Higgins, a firefighter who works at Southampton Airport, made it to the judges' houses stage of the series in 2010 as part of boy band The Reason, the same year Tomlinson's group One Direction appeared.
As he arrives on stage for another shot, Tomlinson recognises him, and asks what happened to the band.
Higgins says: "We sung for about two years after the show, but it didn't work out. We all went back to work and I'm married now."
In a clip, Higgins tells the camera: "We had a really good first audition, we got through to judges' houses in Marbella, it was the year the One Direction lads were on the show.
"They got the yes, we got the no. Me and the boys were absolutely distraught.
"Watching the One Direction lads go to superstardom made me think, it could have been us.
"It's a really strange moment to see Louis is now a judge and that he's judging me."
He adds: "I want to show the judges what I can do, this is my dream."
Higgins, now 36, performs Careless Whisper by George Michael for the judges in a bid to score success on the show again.
The X Factor airs at 8pm on ITV.