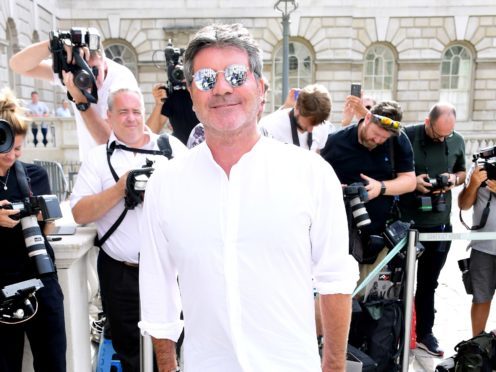 X Factor viewers were tickled as Simon Cowell struggled to order from a McDonald's drive-through.
The TV and music mogul took a little trip to the burger restaurant with fellow judge Louis Tomlinson at the start of Sunday night's episode of the ITV show.
Evidently not used to the fast food chain, Cowell seemed confused when it came to giving his order to a speaker and hesitantly asked for a "fish thing".
Fans thought the segment was hilarious.
"@SimonCowell ordering a #McDonalds is the the funniest thing I've seen in a while," said one viewer on Twitter.
"Watching @SimonCowell order a fillet o fish through the mcdonalds drive thru has just made my year…… class," said another.
One person posted: "Tbh would much rather watch an hour of the judges driving around in their cars and Simon ordering Mcdonalds than the actual auditions."
Some thought the segment should be expanded into its own spin-off.
One fan pleaded: "SEEING @SimonCowell AND @Louis_Tomlinson AT MCDONALDS IS THE FUNNIEST THING EVER CAN WE PLEASE MAKE A PROGRAMME OUT OF THIS."
"Simon and Louis going through the @McDonaldsUK drive thru should be it's own series," said another.
X Factor continues on ITV.