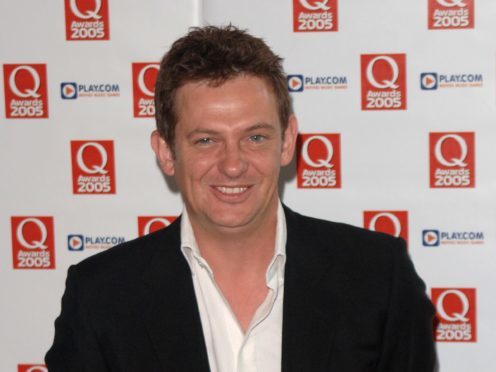 Matthew Wright has joined talkRADIO to host a new weekday programme.
The former TV talk show host, 53, will hit the radio airwaves on September 10 with The Matthew Wright Show.
The magazine-style programme will air from Monday to Friday between 1pm and 4pm, and will focus on current affairs in the UK and around the world.
Including everything from politics to the arts and breaking news, the show will feature regular guests – including long-time collaborator and TV critic Kevin O'Sullivan – who will discuss the news of the day.
Wright, who bowed out of his TV show The Wright Stuff in June after 18 years, said: "I'm absolutely thrilled to be joining talkRADIO at this fascinating time in history when there's so much to discuss and debate.
"My new afternoon show will see me team up with Fleet Street legend, critic Kevin O'Sullivan – two real-life chums who don't agree on anything!
"Free of the restrictions imposed when I was on the goggle box, I'm looking forward to full-on phone-ins and laughs aplenty, not just with talkRADIO's growing army of loyal listeners, but with an array of celebrity guests too.
"It will all kick off at 1pm on Monday 10 September when I'm planning on not just discussing the news, but making it too."
The show is the slot previously occupied by Jamie East, who will continue at the station with a new weekend show, East World.
talkRADIO programme director Dennie Morris said: "We're absolutely delighted to welcome Matthew Wright to talkRADIO.
"I've worked with Matthew previously and know from first-hand experience the passion and commitment he brings to everything he works on. I know our audiences are going to love his new show."