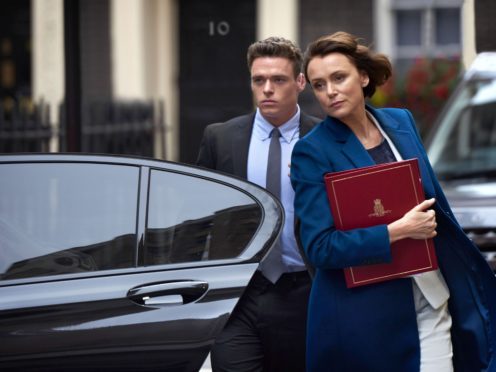 Bodyguard writer Jed Mercurio has revealed he already has plans for a second series of the BBC drama.
Starring Keeley Hawes as the Home Secretary and Richard Madden as the officer assigned to protect her, Bodyguard has proven a hit with viewers, pulling in consolidated viewing figures of 10.4 million for its first episode last month.
This is the highest launch figure for any new drama across all UK channels since 2006, according to the BBC.
Mercurio, who also penned another of the corporation's hit dramas, Line Of Duty, told the Daily Mirror he already has ideas for the next series.
He told the newspaper: "I have got some ideas for a second series, but it is worth waiting until the run is finished to see which bits worked and which bits didn't work for the audience."
Asked how the six-part series will develop, Mercurio said: "I have put in some red herrings, you have to be able to have a number of possible answers in play and that is all about what you let the audience in on and what you keep from them."
Bodyguard continues on BBC One this Sunday at 9pm while the final episode will air on September 23.