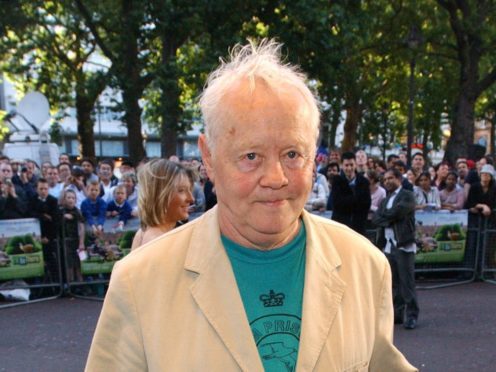 Actor Dudley Sutton, who was known for playing Tinker Dill in the TV series Lovejoy, has died aged 85.
His agent Natasha Stevenson told the Press Association the actor died on Saturday afternoon surrounded by friends and family.
Sutton starred opposite Ian McShane in the BBC comedy-drama mystery series throughout its 70-episode run from 1986 to 1994.
Sutton's character was a tout who was friends with the titular roguish antique dealer played by McShane.
Chris Jury, who played Eric Catchpole in the show, led tributes on social media.
Jury wrote: "My dear, dear pal Dudley Sutton died today. I loved him dearly. Condolences to Fanny, Peter, Barnaby, Wally and Jacqueline and all the rest of his family… Love you Duds."
Sutton's other TV appearances included a special Christmas episode of BBC sitcom Porridge, in which he played hostage taker Reg Urwin opposite Ronnie Barker and Richard Beckinsale.
He also starred in an instalment of ITV crime drama The Sweeney.
In his later career he had a recurring role as conman Wilfred Atkins in BBC soap EastEnders, as well as smaller parts in Holby City and Channel 4 teenage drama Skins.
Sutton was born in Surrey on April 6 1933. He served in the Royal Air Force as a mechanic before enrolling in the Royal Academy of Dramatic Art, from which he was later expelled.
He joined theatre director Joan Littlewood's Theatre Workshop group and appeared in numerous plays that portrayed working class life during the 1950s and 1960s.
Sutton's breakout screen role came in the 1964 film The Leather Boys, in which he played a gay biker.
He later appeared in films such as The Devils (1971), The Pink Panther Strikes Again (1976) and The Football Factory (2004).
In November 2017 Sutton starred in a music video for Keane singer Tom Chaplin's solo single Midnight Mass.
Chaplain wrote on Twitter: "Sad to hear about Dudley Sutton dying. He played a wonderful lead role in the video for my song Midnight Mass.
"Off-camera he was full of steadfast beliefs, warmth and fun! And, of course, he played Tinker in my favourite TV show of all time."
Inbetweeners actress Emily Atack appeared in 2011 comedy film Outside Bet alongside Sutton. She shared a photo on Instagram of herself and Sutton on the film's set with the late actor Bob Hoskins.
She wrote: "So sad to hear Dudley Sutton has passed. Such a hilarious, warm, talented man who I'm so honoured to have worked with. Sending love to his family who he spoke of always."
Quadrophenia star Phil Davis, who also featured in Outside Bet, tweeted: "RIP Dudley Sutton a great actor, wonderful bloke, a true original. I loved him. He will be greatly missed."
Spandau Ballet musician and actor Gary Kemp added: "Farewell Dudley Sutton. One of our greats and a charming man. Another one of Joan Littlewood's brood of amazing actors leaves us."