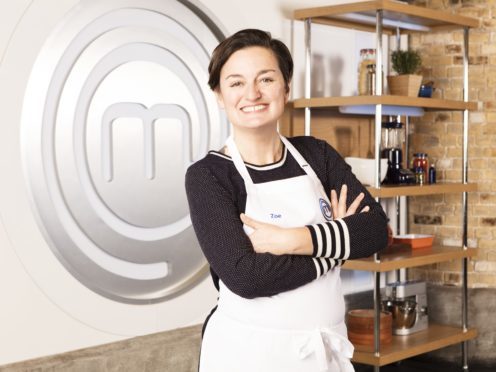 MasterChef contestants AJ Pritchard and Zoe Lyons have failed to make the finals of the culinary competition.
Four chefs are now remaining after the pair failed to impress the judges in the second semi-final, with actor John Partridge continuing to serve up winning dishes.
Spencer Matthews offered a successful steak tribute to his late younger brother.
The group was tasked with producing a pie, impressing Antiques Roadshow experts with examples of fine-dining, and cooking a dish inspired by love or admiration.
In the first challenge, dancer Pritchard attempted to repeat his success with custard, and offered up an apple and blackberry pie. But the dessert did not impress judges John Torode and Gregg Wallace.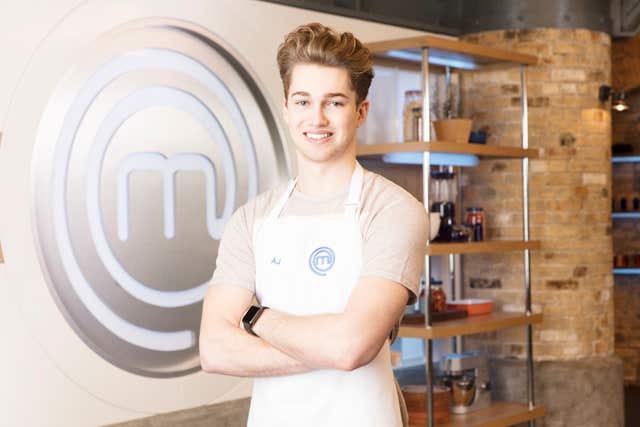 Pritchard was sent home from the kitchen, saying: "I've loved every dish, every meal, every stage of it, so it's been fantastic. I have to go home but that's the way it is."
In the second task, cooking for the experts from Antiques Roadshow to mark the programme's 40th year, all chefs delivered in the kitchen.
Under the tutelage of chef Paul Askew, the five remaining celebrities successfully cooked a course each in the kitchen of Heaver Castle, Kent.
In the next task the contestants were challenged to produce a dish inspired by a loved one, or their feelings of admiration.
Lyons served two bowls of soup in honour of comedian Victoria Wood, but the cauliflower and garlic dishes – one with scrambled egg – were not to the judges' taste.
Leaving the show, the comedian said: "You can feel your lip going a little bit. That's life. It's been great fun."
Partridge's novel take on the TV dinner was a hit with the judges, with Wallace saying: "The dish of the day was John."
Spencer Matthews' Argentinian steak in memory of his late brother Michael ensured him a place in the final week. Martin Bayfield's venison was enough for him to make it to the next round, he said: "This is ridiculous. This was not meant to happen. Why am I here?"
Despite Paralympian Stef Reid's contested flavour combinations, she has made it through to the final.
Next week the remaining contestants will cook for some of the country's top restaurants critics.