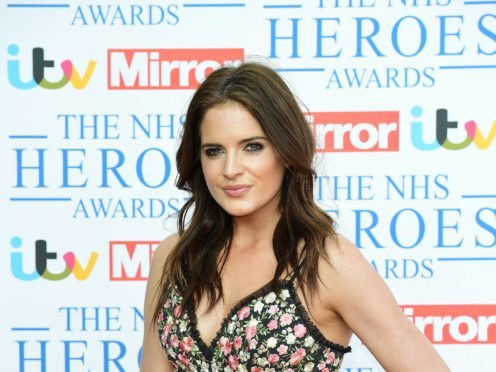 Binky Felstead has thanked her fans and other mothers for helping her through a difficult week following the news of her split from Josh "JP" Patterson.
The former Made In Chelsea stars revealed they had ended their relationship 15 months after welcoming daughter India on social media earlier this week.
Felstead, real name Alexandra, took to Instagram to share a message for those who have helped her.
Along with a picture of her daughter, she wrote: "This week has been an emotional one for me, so I wanted to say thank you so much for all your support, it really means a lot."
She also thanked the "mama's that came along" to a Mummy Tribe retreat with their children, who "made me smile, shared stories (and wine) and generally helped look after me!"
"You have all been amazing, and being with you this week was exactly what I needed. Lots of powerful, kind and smart women to hang out with."
She added that it "just goes to show that we don't need to be comparing ourselves as women, we need to join together and support one another wherever and whenever we can.
"Please keep in touch ladies, it's honestly been so so amazing to have met each and every one of you. That's the beauty of these retreats, we really get to know each other!"
She signed off, telling her fans that she is "at home, being pampered by MY Mummy and looking forward to a chilled weekend in the country."
Felstead and Patterson were in an on-off relationship during their time in Made In Chelsea, although they were not together when she discovered she was pregnant.
They rekindled their romance after they learned they were to become parents earlier last year.
On Monday, the pair shared a joint statement on social media, saying that it is "with a heavy heart we have to tell you we've decided to separate as a couple".
Felstead and Patterson previously starred in a spin-off series about their new lives as parents called Born In Chelsea.