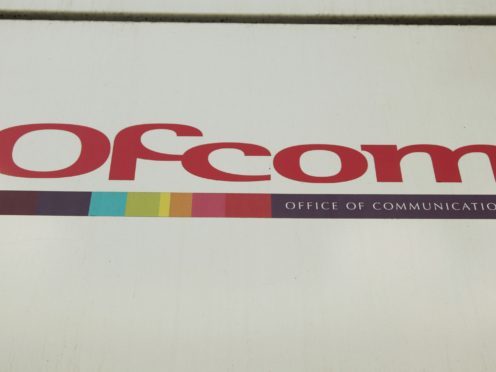 It would be a "disaster" if inclusion and diversity is seen as merely the issue of the year, a forum on diversity in television has been told.
Jacquie Hughes, the director of content policy at Ofcom, said it is important that the current conversation about the topic leads to lasting change in the industry.
She told the Westminster Insight Diversity in Television event that broadcasters that fail to embrace diversity will be "increasingly less relevant" and risk losing young audiences.
Citing the variety of programming available on streaming services such as Netflix, she said: "If your audiences have broadened expectations of what they would like to see with regards to representation and lives they can access and you are not offering them that you will be increasingly less relevant.
"This is especially with young people, who are used to seeing race and religious and sexual diversity as the norm."
She said broadcasters who are not focused on the inclusivity of their programming are "missing a trick", adding: "If you're not constantly working on that you are not only suggesting some people are invisible but you are missing a chance to engage with them."
She continued: "It would be a disaster if we have got this level of engagement and activity and the opportunity to have this oversight and then this was the 2017/18 story and then we moved on.
"From Ofcom's point of view we made it clear this is not the story of the day, this is work that is a priority for Ofcom and we will continue every year to push for it.
"It has become part of what we do and is woven in to our yearly work programme now and has a rigour and a level of expectation that we will publish this stuff every year."
Charles Lauder, CEO of the Indie Club, the new trade body for independent production companies, criticised the "short term attitude" of commissioning and the continued London-centric nature of productions as part of the problem.
He said: "Changing who those commissioners are will start a new conversation. Until then the representation probably won't happen, if everyone comes from the narrow perspective of what is the next hit, they won't engage."
Lauder said diversity should become a performance issue for commissioners in the way that audiences and budgets are.
He said: "With diversity it seems to be ok to let it slip. If it's not part of how you are assessed as performing appropriately, you will let it slip."
Lauder added: "You need different faces at the table where decisions are being made, it really is that simple.
"If your life experience is the same and we have all gone to the same clubs, just being black might not change the conversation, it's about having a whole range of different voices and people."
Ian Manborde, diversity officer for Equity, said the lack of diversity in drama schools is still providing a barrier to entry to the industry.
He said: "How we retain the workforce is part of the debate about making television more representative, particularly with the issue of class. If the education sector doesn't represent the country, then the workforce won't.
He added: "Even before we look at the workers we have to look at who becomes the workers, the barriers of entry to the workforce."