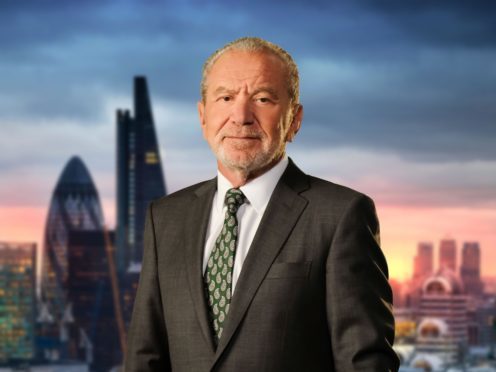 Lord Alan Sugar has said he would rather be host of The Apprentice than the chairman of West Ham or Tottenham Hotspur as he spoke about a controversial tweet he sent during the World Cup.
The business tycoon, 71, said he could not complain about the backlash against a Twitter post from June this year, in which he compared the Senegal World Cup football team to beach vendors, as he had chosen to put himself in the "fishbowl" of social media.
The TV star, who was chairman of Spurs for nine years, added that he would rather take criticism for his online actions than be the chairman of one of the above-mentioned football clubs.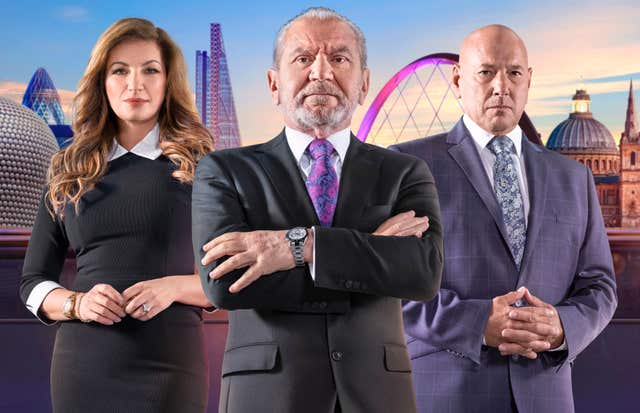 Speaking at the launch of the 14th series of The Apprentice at London's Soho Hotel, he responded to whether the Twitter furore had changed how he presented himself on social media, saying: "Well, I think you have to take the rough with the smooth really.
"I put myself in a goldfish bowl. You take the rough with the smooth, it's as simple as that.
"I'd far rather be the host of The Apprentice than the chairman of West Ham or Tottenham Hotspur football club, to say that. That's an experience I wouldn't go through again."
Lord Sugar also had advice for would-be contestants on the hit show, saying they should be careful about what they broadcast on social media.
Talking alongside his returning Apprentice aides on the BBC One show – Baroness Karren Brady and Claude Littner – he said: "Well, the thing is, when we started 14 years ago there was no such thing as social media, there was no such thing as iPlayer, there was no such thing, really, as the internet.
"Things change as we go through. The candidates for the series are briefed at an early stage that they have to be very careful of what they do as far as social media is concerned.
"Social media can be their enemy because before we select some of the candidates, we use it ourselves to work out what some of them have been up to."
This year's contestant line-up includes eight women and eight men from a variety of business backgrounds, including IT, fashion design, law and tree surgery.
They will be competing for a life-changing £250,000 investment for their business and the chance to have Lord Sugar as their business partner.
The Apprentice will air weekly on Wednesdays at 9pm on BBC One from October 3, followed by You're Fired at 10pm on BBC Two.