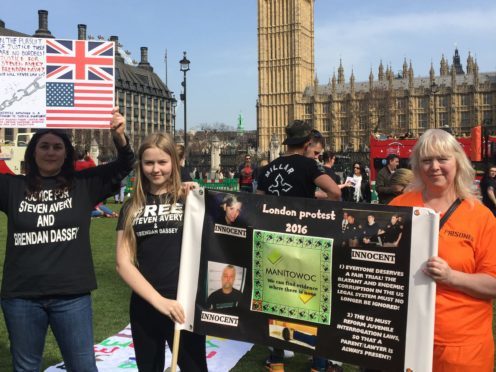 The second part of Emmy Award-winning documentary series Making A Murderer will launch globally on Netflix on October 19, the streaming service has announced.
The original series of the US programme followed the story of Wisconsin man Steven Avery, who in 2007 was convicted of the murder of photographer Teresa Halbach.
Avery had previously filed a lawsuit against local police after he served 18 years in prison for the sexual assault and attempted murder of another woman, from which he was fully exonerated in 2003 by DNA evidence.
The new series of 10 episodes will provide an in-depth look at the post-conviction process and its effects on Avery and his co-defendant and nephew Brendan Dassey.
The show's executive producers, writers and directors Laura Ricciardi and Moira Demos said: "Building on Part 1, which documented the experience of the accused, in Part 2 we have chronicled the experience of the convicted and imprisoned, two men each serving life sentences for crimes they maintain they did not commit.
"We are thrilled to be able to share this new phase of the journey with viewers."
During the new series, viewers will be introduced to Avery's post-conviction lawyer Kathleen Zellner, who will attempt to prove he was wrongly convicted of Ms Halbach's murder.
Dassey's post-conviction lawyers, Laura Nirider and Steven Drizin, will also feature as they fight to prove that their client's confession that he helped Avery rape, kill and mutilate Ms Halbach in 2005 was involuntary as he was tricked by investigators.
The original series of Making A Murderer questioned the guilt of both men and has been credited with sparking a wave of popular documentaries and dramatisations of true crime stories.
Following the series, Dassey, who is mentally impaired and was 16 at the time he was interrogated by police, had his conviction overturned by a judge on the grounds that it was unconstitutionally coerced from him.
Dassey's release was later blocked in February when the US Supreme Court refused to hear his case over the summer.