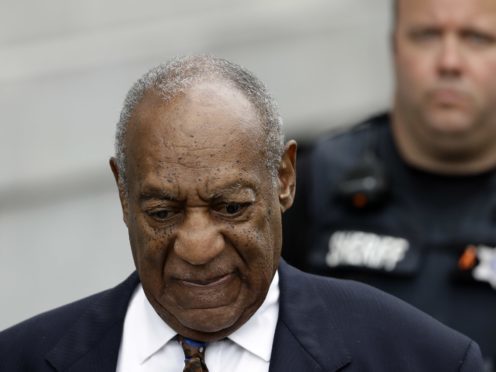 Bill Cosby's star on the Hollywood Walk of Fame will remain despite the comedian being jailed for drugging and sexually assaulting a woman.
Cosby, 81, was sentenced to three to 10 years behind bars after being labelled a "sexually violent predator" by a judge in Pennsylvania.
However, his star, which was unveiled in November 1977, will not be removed.
A spokeswoman for the Hollywood Chamber of Commerce, the body in charge of the attractions, said: "The Hollywood Walk of Fame is a historical record of entertainment figures past and present.
"Once installed, the stars become part of the historic fabric of the Walk of Fame, a 'designated historic cultural landmark', and are intended to be permanent.
"The stars only commemorate the recipient's professional accomplishments. It is regrettable when the personal lives of inductees do not measure up to public standards and expectations; however, the Hollywood Chamber of Commerce does not remove stars from the Walk of Fame."
Cosby was once known as America's Dad for his role in 1980s sitcom The Cosby Show. He was convicted in April of assaulting Andrea Constand at his suburban Philadelphia estate in 2004.
It was the first celebrity trial of the #MeToo era. Cosby's star has been vandalised twice, most recently earlier this month when someone daubed the words "serial rapist" over it.
In 2014, someone wrote "rapist" on it.
President Donald Trump's star has become a battleground between his supporters and detractors and in July it was destroyed with a pickaxe.
Another star belonging to a celebrity whose career has been all but ended by allegations of sexual assault, Kevin Spacey, also remains on the Walk of Fame.