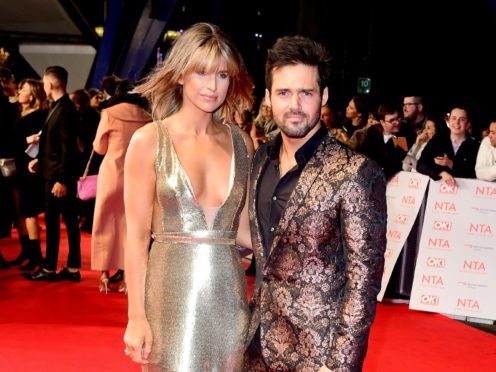 Spencer Matthews' wife Vogue Williams has said the Made In Chelsea star is "competitive, loud" but talented.
The Celebrity MasterChef contestant battled his way to the last round of the BBC show, but lost out to John Partridge in the final.
Williams has said her husband is "annoyingly" good at everything, but his efforts were not enough to see him to victory.
Matthews has said his love of cooking comes from an unusual and "posh" childhood spent in a Caribbean hotel.
Asked to describe the MasterChef contestant, Williams said: "Competitive, loud. The most self-confident person I've ever met in my life.
"But also the nicest person I've ever met in my life. Annoyingly he is really good at everything."
Matthews has said his love of being in the kitchen has been with him since childhood.
He said: "I am known as a bit of a posh boy. And that's because I'm posh.
"I grew up in the Caribbean. It was a great childhood. I actually lived in a hotel.
"My favourite thing to do was to hang around the kitchen. Because I enjoyed the smells, the aromas.
"I developed love for it at a very young age."
Matthews handled the stress of the kitchen well on his way to the final, and jokingly revealed the on-screen pressures of working on Made In Chelsea.
He said: "I wanted to be an actor, then Made In Chelsea came about. It was fun because it was new and it was fresh.
"You're so conscious of everything you're saying. You want to try and kiss someone and there's a camera on you, you're like 'if this goes wrong I'm going to look so stupid' – it never went badly."