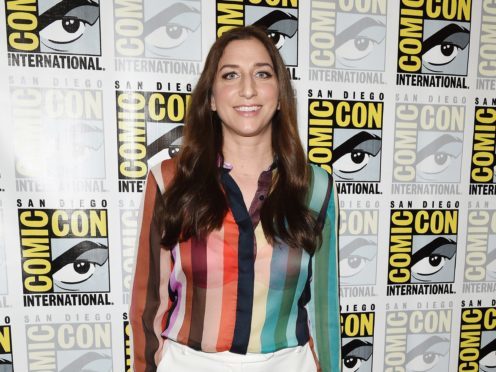 Chelsea Peretti has announced she is leaving hit show Brooklyn Nine-Nine.
The actress, 40, posted a message on Twitter telling fans she would not be doing a full season six but said it did not mean she would never be back.
Peretti, who has been on the police sitcom since it started in 2013, posted: "B99 fans. Hiiiiiiiiiiii. Chelsea Peretti, here.
"I won't be doing a full season of Brooklyn Nine Nine in Season 6.
"But that doesn't mean I won't ever be back, winky face emoji, heart emoji.
"I want to thank you for the hours you spent watching Gina be Gina: confident, idiotic-but-smart, pithy, and infused with rhythm and cell-phone radiation."
Peretti said actress Emmy Rossum said it best when she revealed she was leaving Shameless and shared Rossum's goodbye letter, with parts in bold.
Series co-creator Dan Goor tweeted: "From the moment Mike Schur and I decided to create this show, we wanted Chelsea Peretti to be part of it, and she always will be.
"She has brought so much to her amazing, hilarious, unique portrayal of Gina Linetti, which is not surprising since she is one of the funniest people in history.
"We have tried really hard to create a storyline for her departure that lives up to a character who can only be described as 'The human embodiment of the 100 emoji.'
"While it's sad to see a member of the family leave, we are so proud of Chelsea and excited for what she does next.
"Also, I know for a fact this isn't the last we'll see of Gina Linetti. I mean, she got run over by a friction' bus, and she only missed like a week of work."
The comedy show faced cancellation after Fox announced it would not be renewing the series after season five.
However, fans immediately launched a social media campaign calling for it to be picked up by another network, and it was then snapped up by NBC.