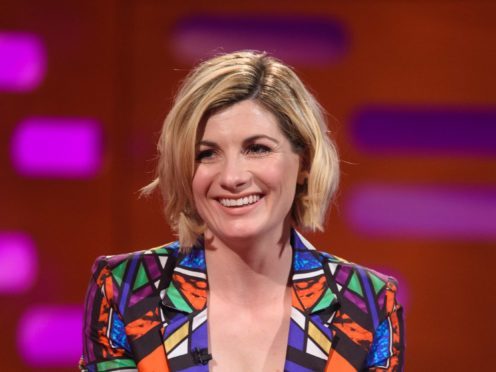 Crossing the pond from the British Isles to the US is a famously big task for actors, but it seems getting Americans to understand your accent is the tough part.
Jodie Whittaker appeared on The Late Show with Stephen Colbert to chat about her new role as the 13th Doctor Who, but subtitle writers appeared to struggle with her pronunciation of her hometown.
The 36-year-old is from Huddersfield, which was unfortunately transcribed as "Hoodezfield" due to her West Yorkshire accent.
Whittaker's appearance on the CBS talk show saw her discuss the struggles of keeping her role as the new Doctor a secret, but it was the subtitles that many picked up on this side of the Atlantic.
Many of Whittaker's fellow tykes decided they were quite proud of the moniker.
Whittaker begins her reign as the Time Lord on Sunday October 7 at 6.45pm on BBC One.