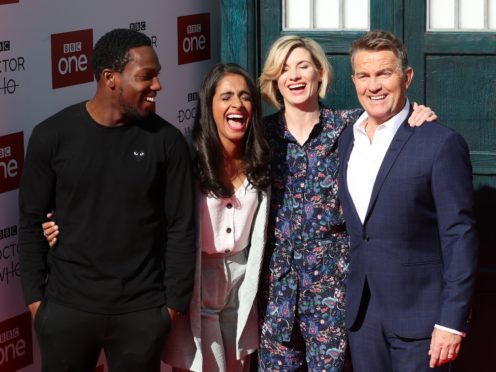 Ratings for Doctor Who have fallen in recent years and the BBC will be hoping a new Doctor – and a new timeslot – will reverse the trend.
Last year's series opener had an overnight audience of 4.6 million.
This was almost two million below the 6.4 million who tuned in for Peter Capaldi's first episode as the Doctor in 2014.
Matt Smith's first episode in 2010 had overnight ratings of 8.0 million – the same as David Tennant's debut in 2006.
And Christopher Eccleston's first story in 2005 attracted 9.9 million.
Jodie Whittaker's debut this Sunday is likely to benefit from extra interest in seeing the first ever female Doctor.
The BBC's decision to switch the show from Saturdays to Sundays could also boost audiences – especially as it is being transmitted between two big-hitters: Countryfile and Strictly Come Dancing.
ITV has chosen to schedule the game show 5 Gold Rings against Doctor Who, while Channel 4 has gone for Phil Spencer's Stately Homes.