The fund set up as a result of the Time's Up and #MeToo movements has awarded more than one million pounds to help women who have experienced sexual harassment and abuse, it has announced.
The Justice and Equality Fund – which is supported by celebrities such as Emma Watson, Keira Knightley, Emma Thompson, Gugu Mbatha-Raw and Jodie Whittaker – has awarded £1,027,699 in grants through the Advice and Support programme to resource seven women's organisations in England, Scotland, Northern Ireland and Wales.
The organisations are working to provide advice and support to women who have experienced sexual harassment.
It comes on the heels of the £24,000 the fund gave to 12 women's organisations who are working to change and reframe the conversation around sexual harassment.
Grants include £194,168 to Rights Of Women, for a free, confidential helpline led by female lawyers offering specialist legal advice to women experiencing sexual harassment.
Welsh Women's Aid has been awarded £88,484 to provide training that will increase the knowledge and skill of women's support services across Wales, and £133,402 was given to London Black Women's Project, which will focus on providing specialist advice to black and minority ethnic and migrant women.
Grants also include £200,000 to Women's Aid Federation in Northern Ireland to establish a pilot rape crisis service. The award bridges a critical gap as there has not been a rape crisis service in Northern Ireland for the last 12 years following funding cuts.
Harry Potter actress Watson, who made a £1 million donation to the fund earlier this year, said: "This first round of Justice and Equality Fund grants is pivotal in supporting the dynamic work of vital UK women's organisations like London Black Women's Project, who provide specialist advice and support to women of colour and migrant survivors of abuse.
"Following funding cuts, Northern Ireland has been without a rape crisis service for the last 12 years. That's an incredibly dire situation, now alleviated by the tireless efforts of organisers and your donations to the JEF crowdfunder:
uk.gofundme.com/Justice-and-Equality-Fund
.
"A huge thank you to each and every member of the public, and colleagues from my own industry, who have already donated.
"Much more needs to be raised so please give what you can, financial support is an instrumental act of solidarity with under-resourced organisations and campaign groups.
"Time's Up UK will continue to work in unity with women's rights and equality movements to campaign for systemic change. This year is just the beginning."
Knightley said she was "so excited" to see the results of the journey to set up the fund.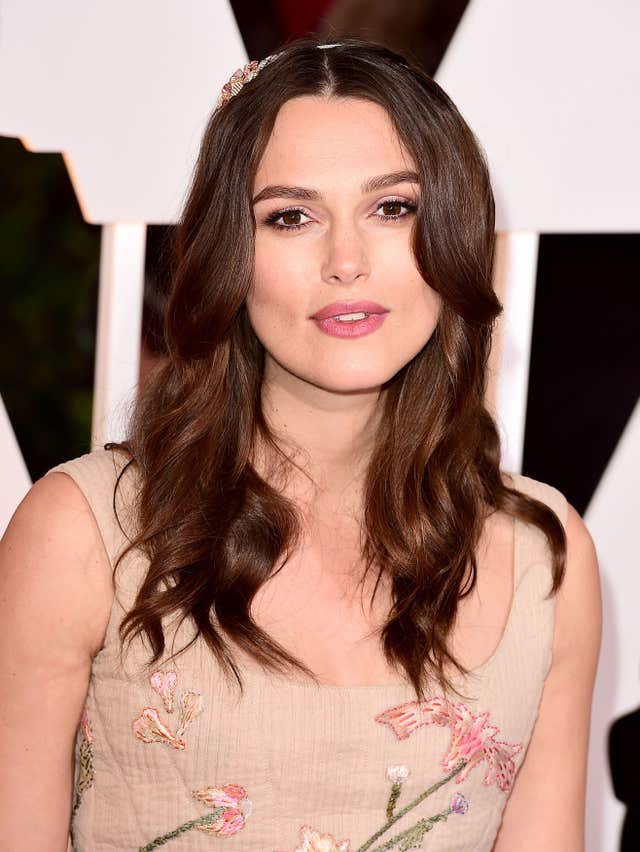 "To be able to fund the first rape crisis service provision in Northern Ireland for 12 years feels like a huge step forward," the star said.
"I hope we can continue to raise funds to support more of the frontline organisations doing such critical work with women and girls across the UK."
Th fund is being managed by Rosa, the UK Fund for Women and Girls.
Its executive director Samantha Rennie said: "For far too long, women facing sexual harassment and abuse have faced a postcode lottery. Specialist support services are patchy and stretched, leaving many women with nowhere to turn for help.
"These grants will help ensure that no-one is left unsupported when they have been harassed.
"We're delighted that so many individuals and Time's Up have reached out in solidarity to make this happen. But we need to do more – to get these services on a stable footing, and tackle the culture that means abusers can act with impunity."