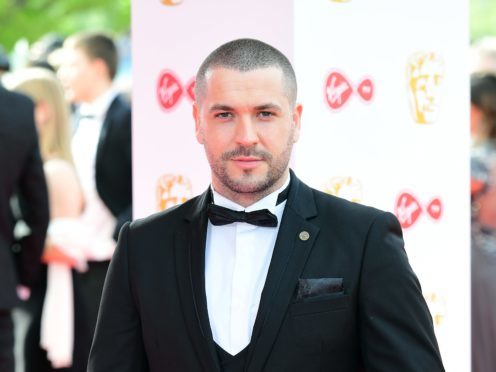 Shayne Ward has won a major industry award for a controversial suicide storyline as Coronation Street dominated a soap opera prize ceremony.
Ward's portrayal of suicidal character Aidan Connor earned him Best Soap Exit honour at the Inside Soap Awards.
Coronation Street provoked a backlash due to the darkness of the storyline, but it has now been honoured with an award.
It was one of numerous honours claimed by the ITV show, which was named Best Soap, and swept the Inside Soap ceremony held at 100 Wardour Street in London.
EastEnders lost out on the prize of best soap, but stars Danny Dyer and Kellie Bright earned the award for Best Partnership at the ceremony.
Coronation Street won seven awards, claiming victory in categories including the funniest soap actors, the best bad girl and boy, and Jack Shepherd was crowned best soap actor.
Emmerdale claimed four awards, with EastEnders bagging two. Casualty, Holby City, Doctors, Home And Away and Hollyoaks each earned one award.
Hollyoaks actress Jennifer Metcalfe claimed the title of Soap Superstar alongside Emmerdale star Danny Miller.
Metcalfe said: "I just think it's great I've won Sexiest Female at the Inside Soap Awards in the past, but being named a Soap Superstar is really cool.
"I think everybody working on a soap is a superstar – they're so hard-working, and it takes a different level of energy to do it. But for people to choose me, I'm really happy."
A year of topical storylines and standout acting has been welcomed by Inside Soap, with fans feeling closer to the onscreen stars than ever before.
Steven Murphy, editor of Inside Soap, said: "It's been an amazing soap year, so it's a fantastic privilege to name the winners tonight and celebrate the amazing talent we have in British soap.
"With the rise of Twitter and Instagram, viewers have never felt closer to the people behind their favourite characters, so we wanted to give them the chance to tell us which of the stars they most admired in our new Soap Superstar category.
"The response to the new award was overwhelming – the British public love their soaps, but they love their soap stars just as much."
Inside Soap was launched in 1992 and is the UK's largest-selling weekly soap magazine.