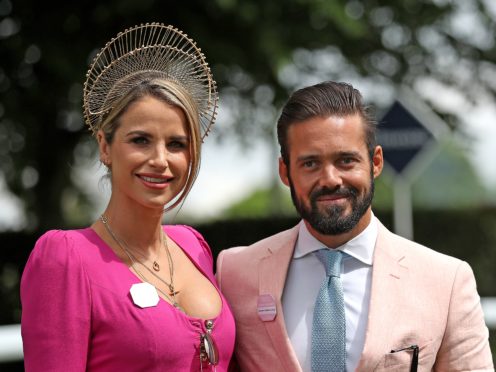 Spencer Matthews and Vogue Williams will star in a new reality series charting their ups and downs as new parents.
The couple have experienced a series of milestones in 2018, from marriage in June to the birth of their first child, Theodore, in September.
E4 have commissioned a three-part reality show following the newly married couple as they embark on their journey as parents.
The series will show the pair as they prepare for the new arrival, battle through a dramatic labour, and adapt to their transformed lives as mother and father.
Williams said: "Spencer has wanted to work with me on something for some time now. He's been relentless. I thought the baby would suffice but apparently not."
Spencer and Vogue: Adult(ish) is the couple's first reality work together, and will induct their son into the television genre in which Matthews has found fame, most recently appearing in Celebrity MasterChef.
Matthews said: "I'm delighted that E4 have given me the opportunity to have my own show. For legal reasons I am having to share this opportunity with my wife. I can say no more at this time."
Producers have said the show is a "funny, unfiltered celebration of the joy and the chaos" of parenthood. It has been commissioned from Rumpus Media and Money Group Entertainment.