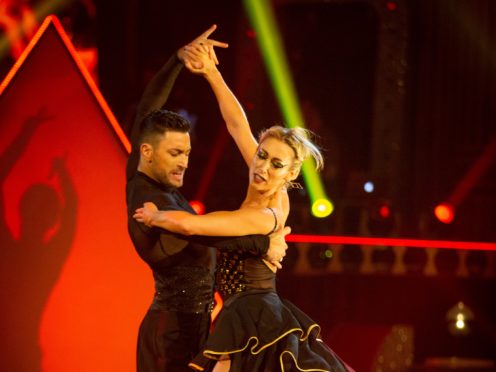 Faye Tozer has said that it felt like a "release" to dance a fiery paso doble during Strictly Come Dancing's Blackpool special.
The Steps star's routine to Unstoppable by ES Posthumus saw her and professional partner Giovanni Pernice whirl around the Blackpool Tower's famous ballroom against a backdrop of flames.
Judge Bruno Tonioli likened her performance to that of a "paso dominatrix", telling the pair that he was "steaming like a pressure cooker".
Speaking on BBC 2's Strictly spin-off It Takes Two, the 43-year-old vocalist said: "It was just such an incredible night and Blackpool definitely feels bigger and better than being in the studio.
"It was just great to have the crowds, the extra dancers, the fire and the music. It was lovely.
"It was almost a bit of a release being able to go out there and be angry and a bit feisty. There was quite a lot of build up to Blackpool and it was the perfect routine for that."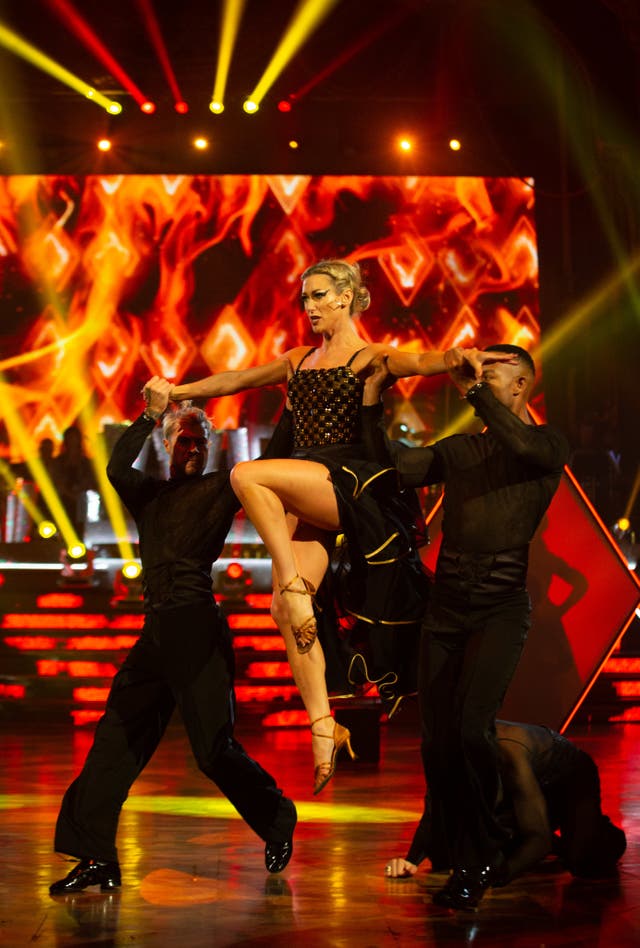 Asked by host Zoe Ball whether her parents Dorothy and Angus, who were watching from the audience, had been shocked by the routine, she replied that they knew what she was like.
She said: "They grew up with me. They know I've got that side to me. It doesn't come out usually.
"Mum and dad were really proud. I saw them just afterwards and they had a little tear in their eye. I think they were dead proud."