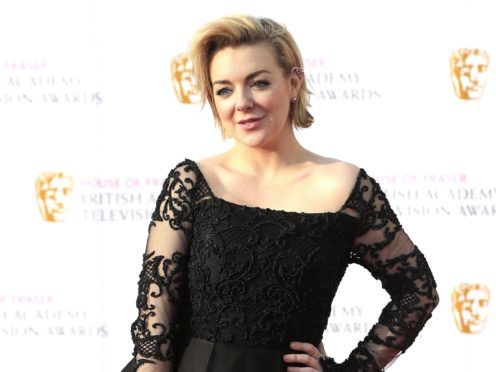 Actress and singer Sheridan Smith said she related to flawed characters "doing everything wrong".
The multi-talented star of stage and screen said she considers herself as "messy" as her latest character in new ITV drama Cleaning Up.
Smith revealed that while she feels flawed, she enjoys playing parts that reflect those flaws.
In her latest role she plays a cleaner working a zero-hours contract who becomes involved, through her gambling addiction, with the world of insider trading.
Smith spent time with Gamblers Anonymous to research the part of struggling mother, Sam, who is drawn into stock market criminality, and said she sympathised with the character.
She said: "She's pretty much like me, doing everything wrong and just messy, which I definitely am. So I just loved it.
"I love playing flawed characters like that, because I think we all are – some more than others. It was exciting to play that role. "
Cleaning Up contrasts the glittering financial world of Canary Wharf with a less glamorous vision of modern urban sprawl, in a drama that sees Smith battling between right and wrong.
Smith said she sympathises with her character's viewpoint of "why should they get away with it and we can't?", when it comes to Sam's defrauding of a banking system she perceives as being potentially fraudulent itself.
The actress also raised concerns about the volume of gambling adverts she has noticed since beginning her work on the character.
She said: "We did quite a lot of research, going to Gambling Anonymous and I got to know a lot about it. And there are a lot of adverts.
"A lot of the adverts are aimed at females in the daytime. I've noticed a lot of pink, glossy things. The online ones seem to be aimed at females."
Six-part series Cleaning Up is due to air early in 2019.